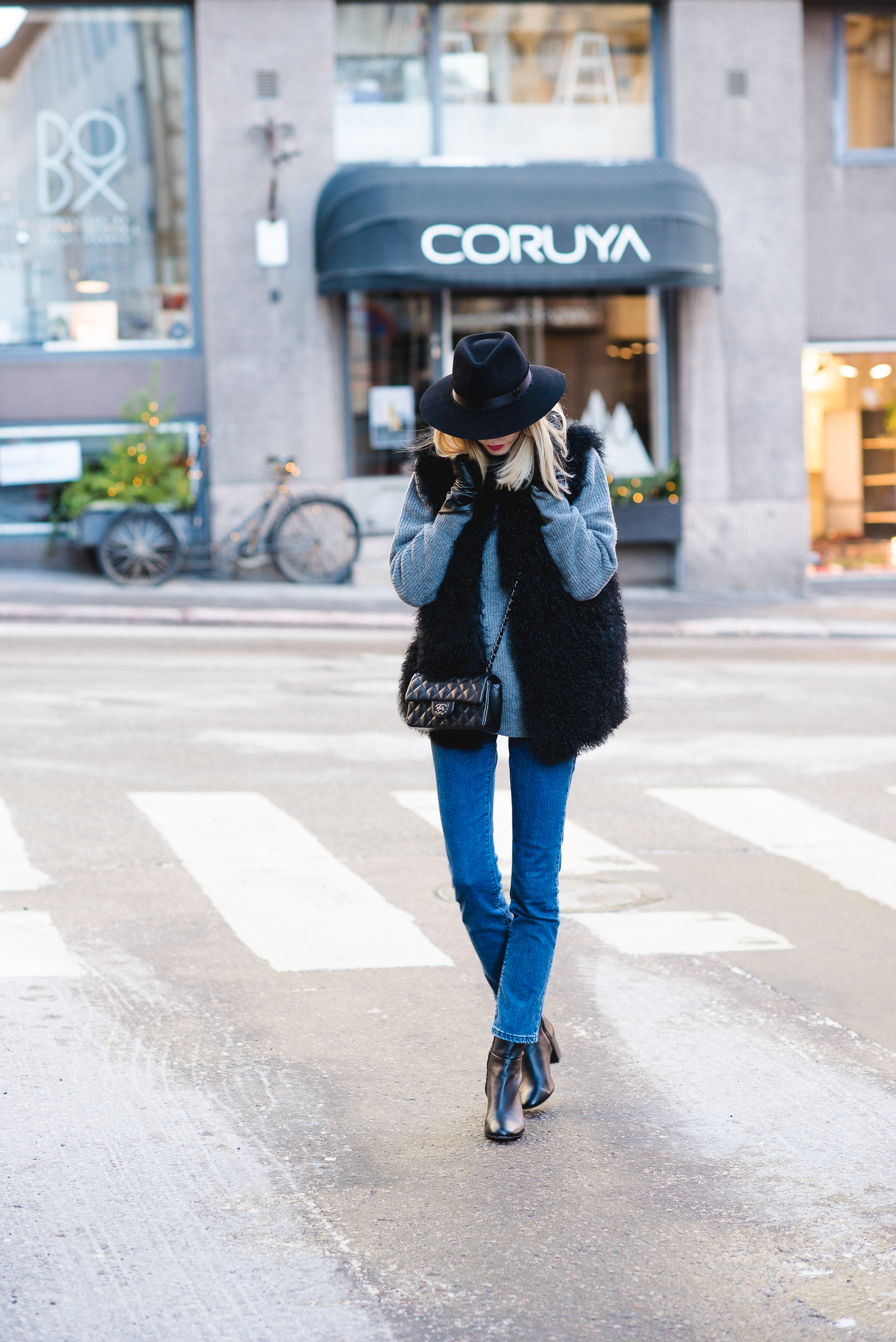 Kolmekymppiseni ovat nurkan takana ja niiden kunniaksi päätin ostaa itselleni lahjaksi kauan haaveilemani Maison Michelin hatun, josta on iloa varmasti seuraaviksi vuosiksi eteenpäin. Tämä ranskalainen merkki on perustettu vuonna 1936, joten mistään uudesta brändistä ei voida puhua. Olen kerran käynyt sovittelemassa hattuja heidän myymälässään (Rue Cambonilla) ja tuntui kuin olisin ollut karkkikaupassa. Suloinen pieni myymälä ja kätevästi muutaman askeleen päässä Chanelista, heh. Vaarallinen kombo jos meikäläiseltä kysytään…
Puhuimme juuri eilen poikaystäväni kanssa siitä miten me molemmat nautimme taas normaalista arjesta, kun edelliset viikot menivät lomaillessa ja itse reissasin viime viikolla vielä kahden kodin välillä. Nyt on taas kiva viettää aikaa kotona, tehdä töitä ja nauttia viikonlopuista. Se perus arki onkin ihan parasta…Tänään pitäisi olla taas mieletön aurinkoinen sää täällä etelässä (toivottavasti myös muuallakin), joten nautitaan!
P.S. Tämä Standin* liivi on nyt -40%!
My 3oth birthday is just around the corner and I decided to get myself a hat from Maison Michel as a present. I'm sure I'll use it for years to come! This French brand has quite an impressive history and the craftsmanship can be seen and felt. Their store is in Paris (on rue Cambon) and their small selection is beautiful. Worth a visit when in Paris!
P.S. This lamb fur vest is now -40% on Boozt!
Vest / Stand*
Cashmere knit / H&M (similar here*)
Jeans / Mango (similar here*)
Boots / H&M (similar here*)
Hat / Maison Michel
Bag / Chanel
*Commercial links.