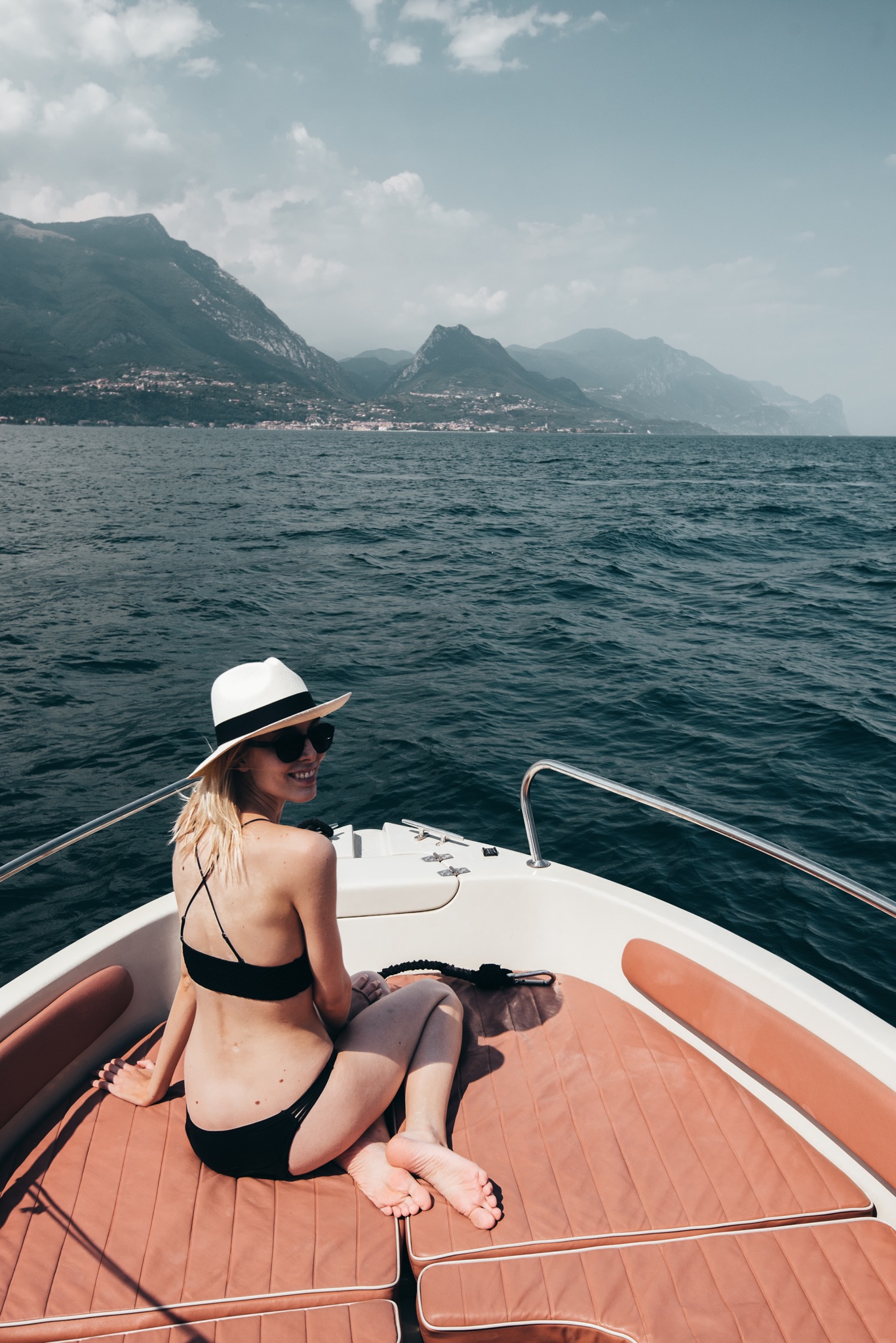 Tervetuloa uusi vuosi 2018! Edellinen vuosi oli monella tapaa tapahtumarikas, mutta myös raskas. Siitä huolimatta kaikki perusasiat olivat kunnolla ja kaikki läheiset pysyivät terveinä (asia mitä en ota enää ikinä itsestäänselvyytenä). Juuri läheisistä sain niin paljon energiaa ja tsemppiä silloin, kun tuntui, että pää räjähtää. Tältä vuodelta toivon ennen kaikkea hyvää oloa, aikaa rakkaiden kanssa, hetkessä elämistä ja mielenkiintoisia töitä. Myös pysyvyys on yksi suurimmista toiveistani. Kaksikymppiset hurahtivat vauhdilla opiskellessa, töitä tehden ja muutaman vuoden välein muuttaen (kaupungeista ja asunnoista toisiin). Täytän nyt tammikuussa kolmekymmentä ja tuntuu, että olen niin valmis seuraavaan vuosikymmeneen. Toivon, että elämä asettuu kunnolla omalle paikalleen. Toivon myös, että pääsemme matkustelemaan enemmän kuin mitä viime vuonna. Näillä näkymin tilanne näyttää ihan hyvältä, sillä maaliskuussa lomailemme Dubaissa ja kesällä on tiedossa kolmet häät kolmessa eri maassa. Matkustelun lisäksi toinen asia mitä odotan erityisen innoissani on työ – niin uutta päivätyötäni kuin blogianikin. Blogi jatkaa tässä rinnalla harrastuksena, mutta huomasin ainakin edelliseltä vuodelta sen, että se antoi täydellistä vastapainoa päivätyölle.
Varsinaisia uuden vuoden lupauksia ei siis tullut tehtyä, mutta haluan laittaa omaan hyvinvointiini, töihin ja läheisiini kaikki paukut tänä vuonna. Siinä siis päällimmäiset ajatukset tulevasta vuodesta, jonka uskon olevan käänteentekevä monella tapaa! Kippis siis uudelle vuodella ja uusille haasteille!
P.S. Tämä kuva oli Italian lomaltamme ja se oli vuoden yksi parhaimmista päivistä. Olimme miehen kanssa kahdestaan veneellä neljä tuntia aina välillä pysähtyen ja uiden lämpimässä järvivedessä. Tässä päivässä oli sellaista hetkessä elämisen taikaa ja otimme siitä kyllä kaiken irti. Tällaisia muistoja siis lisää tänä vuonna, kiitos!
Happy new year everyone! A lot happened last year and it was emotionally quite draining at times. My family and friends provided the best support and I'm so grateful for all of them (something I never take for granted). That said, last year was a success just because of that and they kept me going all year. My wish for this year is to find permanence and stability. I'm turning 30 in a few weeks and I feel that the last ten years I have been studying, studying a bit more, moving (times hundred) and working. All I want for the next years is more stability living and work wise. On top of that I hope to travel more than I did last year and invest in my well being. I also want to develop myself work wise and nurture my relationships with my loved ones. At the end of the day – they are what count the most. I also want to live in the moment more and worry less. This picture above was taken at Lake Garda in July and it was the best day of the year simply, because we lived fully in the moment and enjoyed every second of that day. That's how I wish to live in 2018 and it's something I will strive towards.