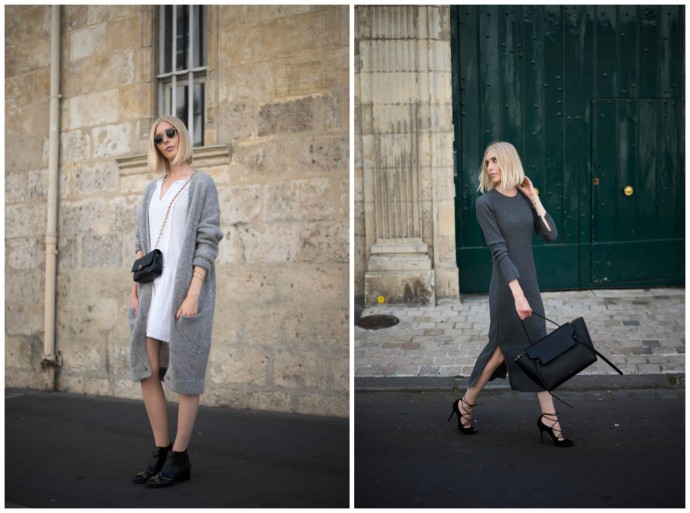 1. The little white dress (here)  / 2. Knit dress (here)
[dropcap custom_class="normal"]Lokakuu on hurahtanut niin nopeasti ohi, että hyvä kun ehdin tehdä perinteisen katsauksen edellisen kuukauden asuihin. Tuntuu hurjalta ajatella, että jouluaattoon on enää alle kaksi kuukautta aikaa. Ei voi muuta kuin todeta, että mitä ihmettä! Juurihan kesä päättyi ja kohta sitä ollaan jo joulussa? En tosin valita, sillä rakastan joulua. Toivon myös, että poikaystäväni pääsee tänä vuonna Suomeen, sillä se olisi ensimmäinen yhteinen joulumme. Sitä odotellessa![/dropcap]
Parempi myöhään kuin ei milloinkaan, eli tässä katsaus syyskuun asuihini. Mikä kolahti teihin parhaiten? Syyskuu on kyllä ehdottomasti lempikuukauteni ja mieluisin pukeutumisen kannalta. Inspiraatiota oli runsaasti, joten asukuvia tuli otettua ihan kiitettävä määrä. Näissä asuissa näkyy myös vaatekaappini niukka väriskaala. On harmaata, mustaa, valkoista ja beige (ja vielä vähän harmaata), heh.
Lomani täällä Suomessa on jo kohta lopuillaan, mutta voisin hyvin jäädä vielä muutamaksi päiväksi! Aurinkoa on riittänyt ja kaunis ruska on tehnyt ympäristöstä upean. Ihanaa, että teitä on hellitty näin upealla syksyllä! Itse olen viettänyt paljon aikaa rakkaiden kanssa, joten loma on siitä syystä ollut enemmän kuin onnistunut. Nyt nautin vielä vielä näistä muutamasta päivästä täällä ja sitten takaisin kotiin!
I can't believe this month has passed by so quickly. Christmas is almost around the corner…how crazy is that? I feel like summer just ended. I'm not complaining though, because I love Christmas. This year I'm hoping my boyfriend can join me in Finland, as it would be our first Christmas together.
So here are my outfits from September. Better late than never, right? Which one was your favorite? September is one of my favorite months and some of my all time favorite looks were these ones. 
My holiday in Finland is almost over, but I could easily stay a few more days. The weather has been really good (considering what it could be) and I have seen all my loved ones. Now I have a few more days left and then it's time to head back home!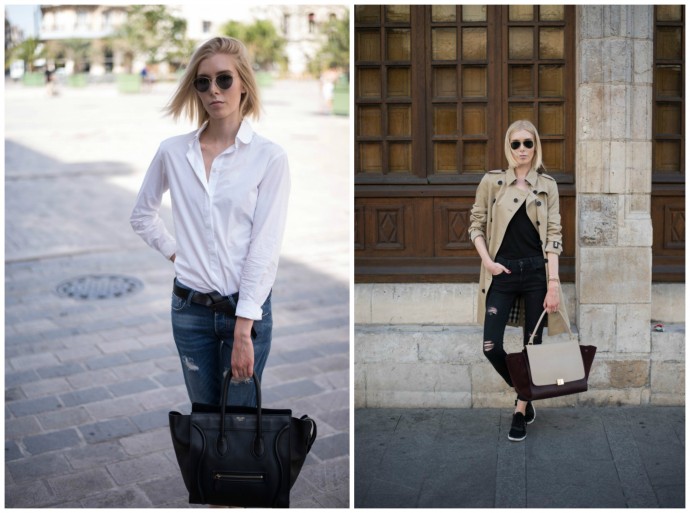 3. Place du Martroi (here) / 4. Trenching it (here)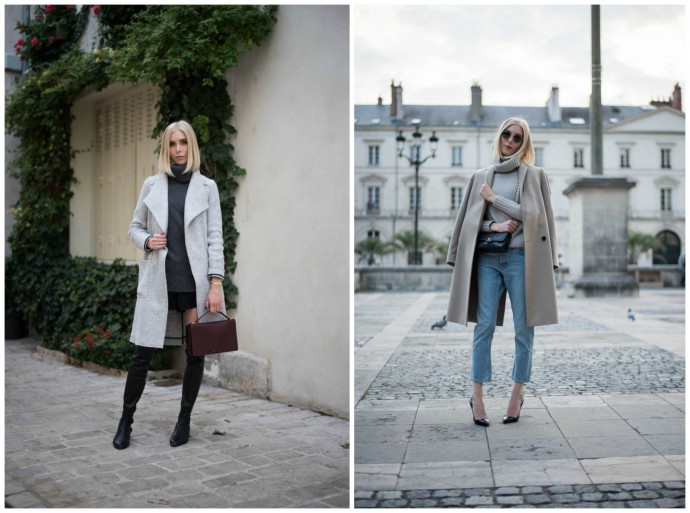 5. Over the knee boots (here) / 6. This coat (here)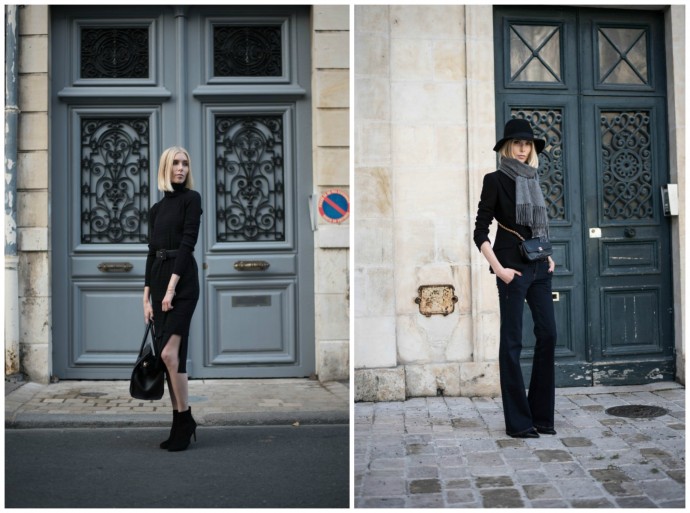 7. Turtlenck dress (here) / 8. Balmuir Highland (here)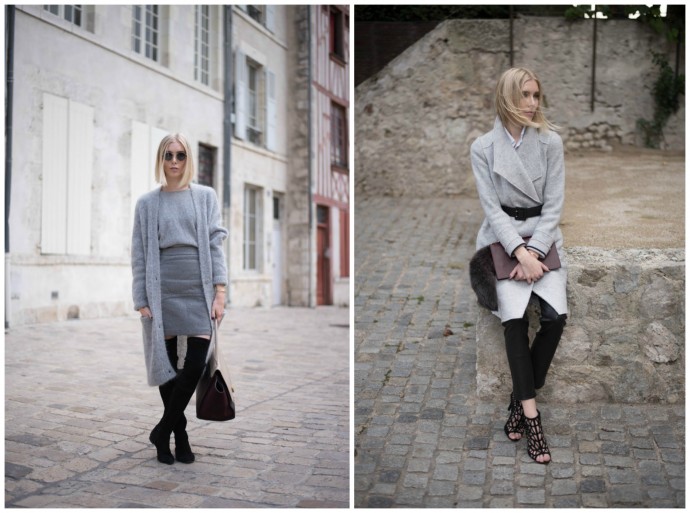 9. My take on all grey (here) / 10. Weekend look (here)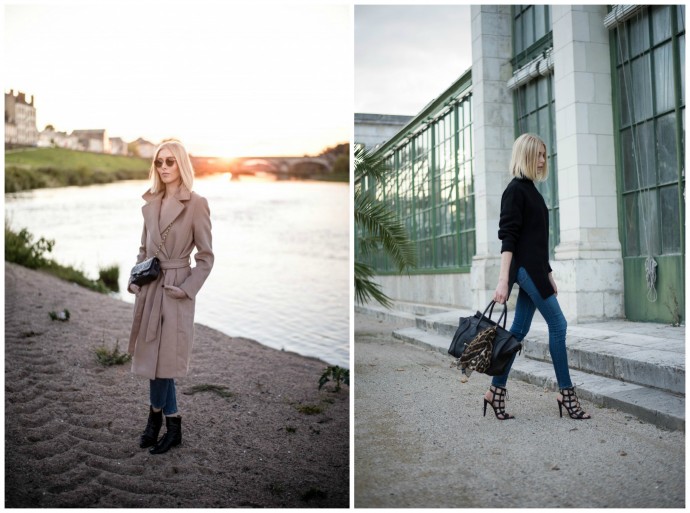 11. Essential camel coat (here) / 12. Black turtleneck knit (here)