1. All black (here) / 2. Working the trench (here)
[dropcap custom_class="normal"]Niin se kevät sitten taittui kesään! Tässä taas katsaus toukokuun asuihin. Sen jälkeen kun kuvattiin Karoliinan kanssa,  kiinnitin huomiota siihen miten yksipuolisia omat asukuvani ovat. Ne ovat lähes aina samoista kuvakulmista otettuja. En tiedä jos tämä häiritsee teitä ja te haluisitte kuviin hieman variaatiota? Kuten te tiedätte, en ole kameran edessä kovinkaan luonteva, joten poseeraukset ja muut "mallimaiset"-jutut tuntuvat vaan niin vaikealta toteuttaa ja sitten se epämukavuus näkyy kuvista. Tykkään liikkua kuvaustilanteessa ja kuvat, jotka on napattu liikkeessä ovat suosikkejani ihan sen takia, että näytän niissä usein kaikista luonnollisimmalta. Kun keskittyy kävelemiseen niin ei ainakaan voi yrittää liikaa, heh.[/dropcap]
Tuntuu hassulta, että tein mallintöitä vuosia sitten hetken, mutta päätin laittaa opinnot etusijalle ja muutin niiden perässä ulkomaille. Näin jälkeenpäin ajateltuna se oli erittäin hyvä päätös, koska olin oikeasti aika surkea malli, heh. Voisi olla hauskaa jos joskus skannaisin niitä vanhoja kuvia ja laittaisin niistä muutaman tänne blogin puolelle.
Mutta ehdotuksia ja toiveita otetaan vastaan! Minkälaisia asukuvia te haluatte nähdä? Ja hei mikä näistä asuista muuten kolahti teihin parhaiten?
Ihanaa viikonloppua kaikille!
So Spring turned into summer. As usual, here is a look at my outfits of May. After I did a shoot with Karoliina, I noticed how all my outfit pictures are taken from the same angel. I don't know if it's something you like or you would like to see other kinds of outfit pictures as well? To be honest, I'm not very relaxed in front of the camera, which is why it's super hard for me to "pose". That's why walking pictures are my favorites, because I tend to look more relaxed and natural than if I was really posing in some weird way.
It's so funny that I did modelling when I was younger, but luckily I was smart enough to put my studies first. I really sucked as a model, so it would have been a career fiasco, heh. Maybe at some point I can scan some of my older modelling pics just so you guys can get a laugh.
But yeah, what type of outfit pictures you would like to see? And what was your favorite look of May?
Enjoy the weekened everyone!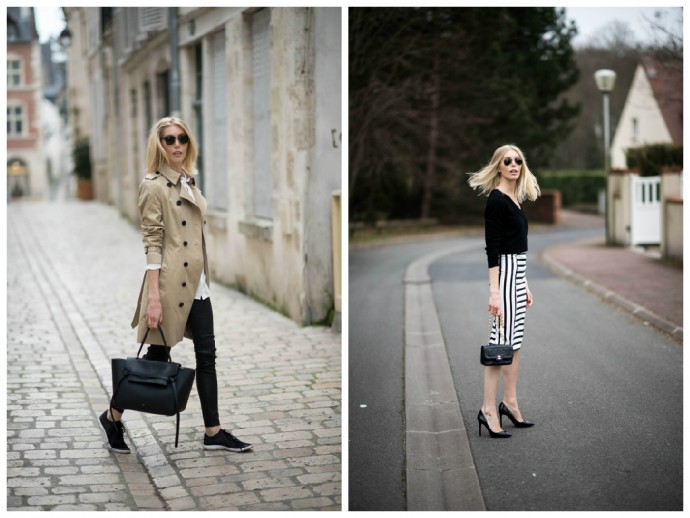 3. Keeping it casual (here) / 4. Stripes (here)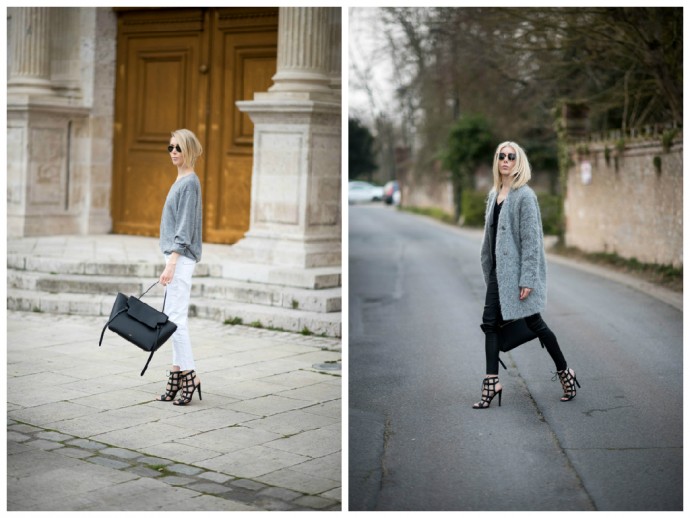 5. White jeans (here) / 6. Grey on black (here)