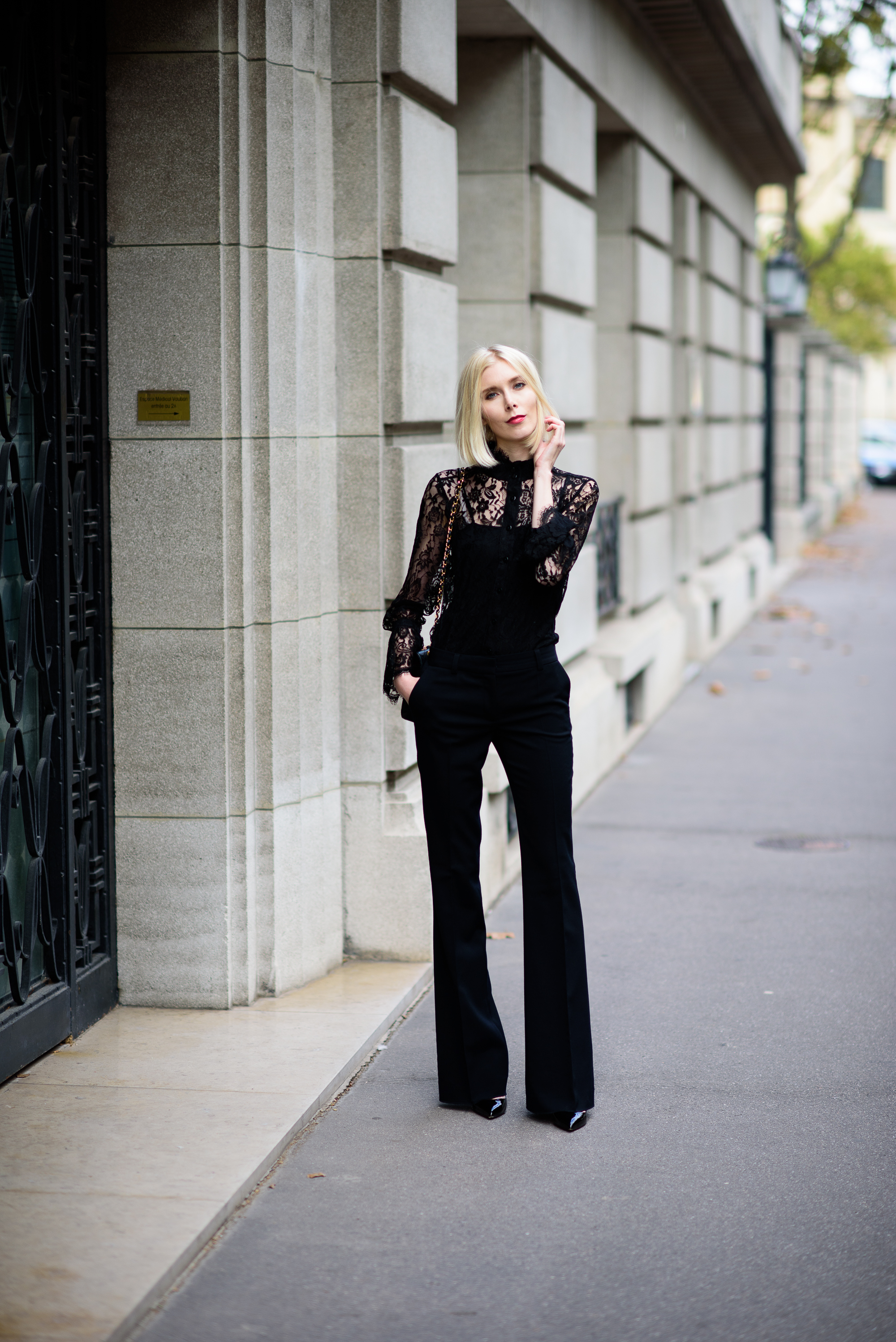 Tämä ranskalaisesta Dentelle de Calais-Caudry-pitsistä tehty puseron on Andiatan syysmalliston yksi helmistä. Tämä ranskalainen pitsi taitaa olla yhtä markkinoiden hienointa ja se tosiaan tehdään Ranskassa Calais:n ja Caudryn alueella vanhoja perinteitä kunnioittaen. Tämä kyllä näkyy ja tuntuu vaatteessa, sillä jälki on niin viimeisteltyä ja pitsi pehmeää ihoa vasten. Tuo kuvio on myös huikean kaunis! Puserossa on trendikkäästi levenevät hihansuut, jotka vangitsevat katseen ja sen takia halusin alaosan olevan mahdollisimman yksinkertainen, jotta pusero pääsee oikeuksiinsa. Yritin miettiä, että miten saisin tästä juhlavasta puserosta arkisemman ja voisin kuvitella yhdistäväni sen mustan poolopaidan kanssa. Asia erikseen on sitten se, että raaskisiko näin herkkää vaatetta käyttää arkena? Pusero on kuitenkin täydellinen vaatekappale tulevan sesongin juhliin!
This Andiata blouse is made of the trademarked Dentelle de Calais-Caudry lace, which originates from France. This lace is one of the most luxurious on the market and it's made using an original and unique technique from a 200-year old tradition. Pretty impressive don't you think? You can feel the quality just by looking at the blouse, but it also feels great on. This blouse has trendy bell-sleeves and for this reason I wanted to combine it with simple black pants, so the attention is completely on this piece. This blouse is stunning and it's perfect for the upcoming party season!
Cette blouse est en dentelle de Calais-Caudry. Une des dentelles la plus luxueuse au monde. Fabriquée exclusivement en France, cette dentelle est issue d'une tradition vielle de plus de 200 ans. Assez impressionnant, vous ne pensez pas ? La première chose qui saute aux yeux en regardant cette dentelle est sa qualité de finition et de détails. Au porter, elle est également très confortable. Les manches évasées sont à la mode pour cette saison, c'est pour cette raison que j'ai voulu la combiner avec un simple pantalon noir. Cette blouse est magnifique et est parfaite pour les fêtes de fin d'année qui arrivent toujours très vite.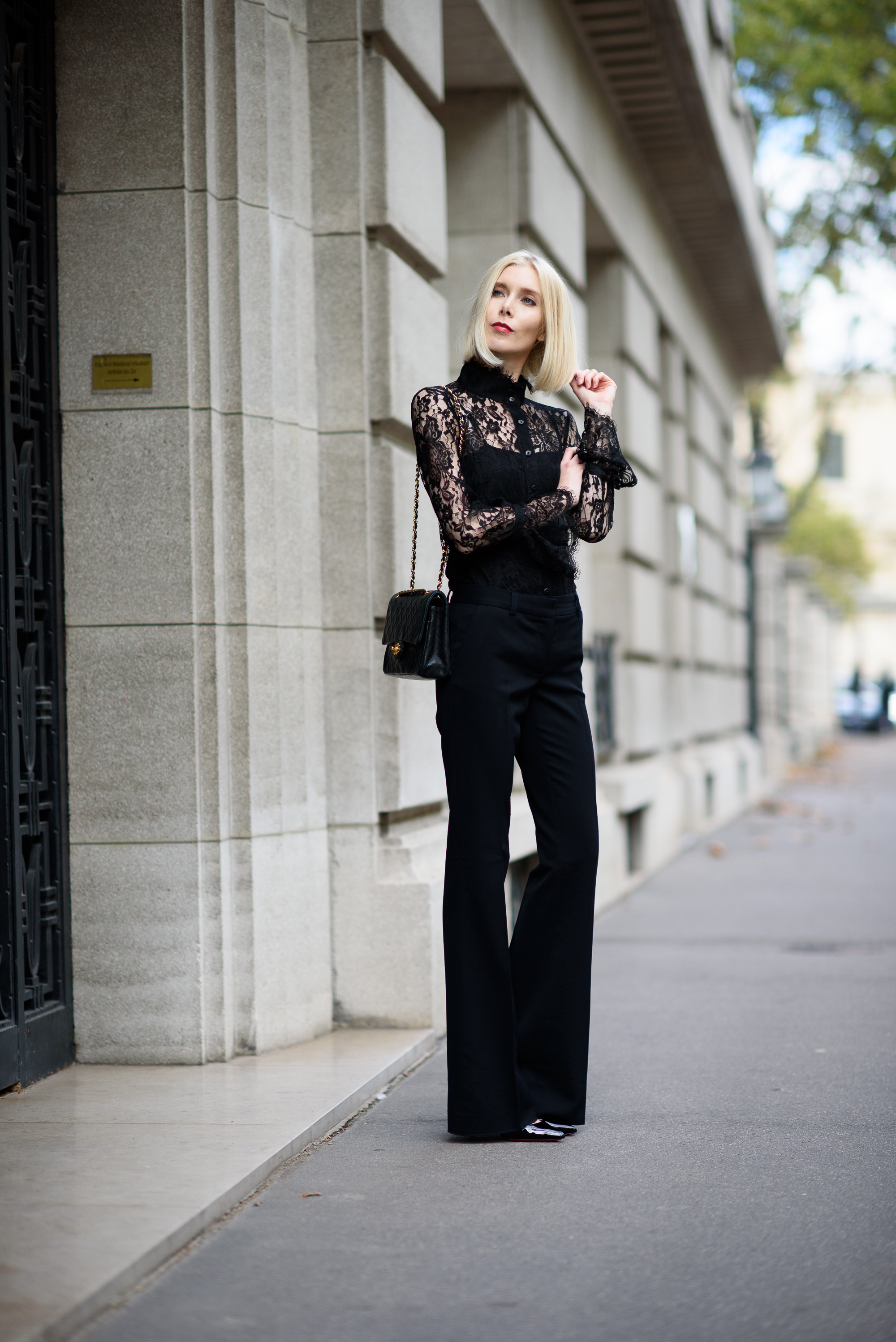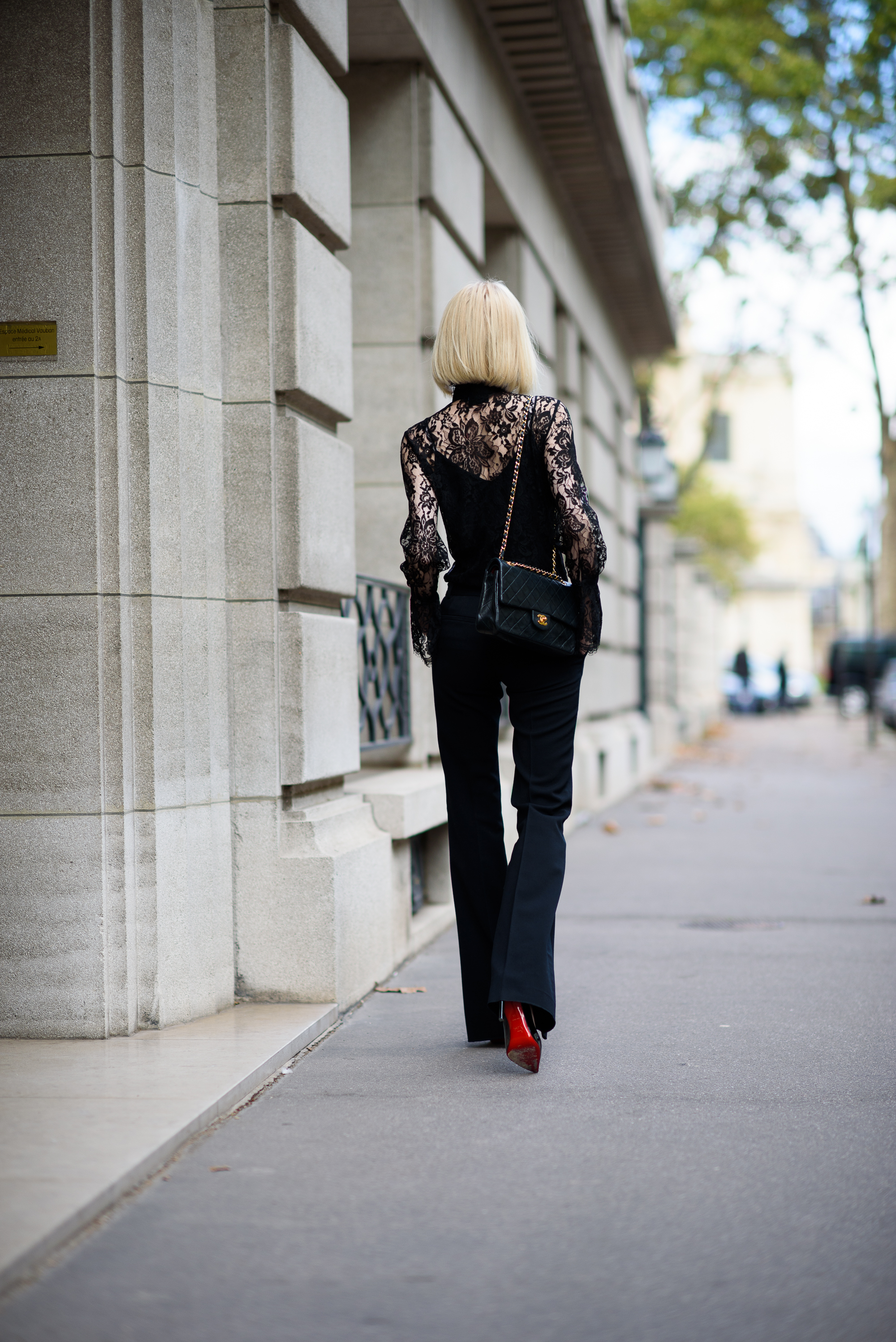 Photos: Thomas D.
Shirt / Dentelle de Calais-Caudry blouse (available in stores)
Pants / Klava
*Postaus toteutettu yhteistyössä Andiatan kanssa.
Save
Save
Save
Save
Save
Save
Save
Save
Save
Save
Save
Save
Save
Save
Save
Save
Save
Save
Save
Save