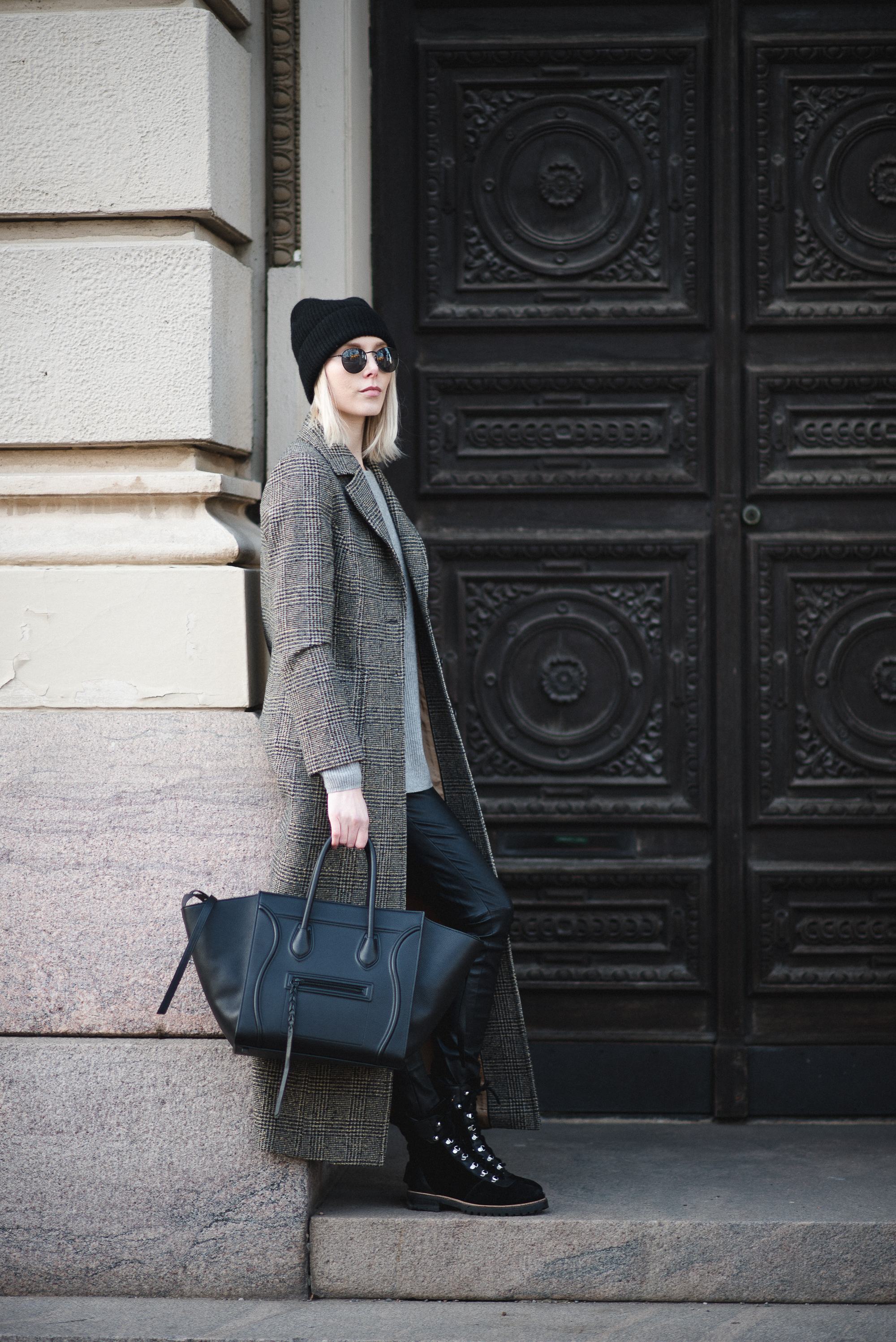 Ei ole varmaan keneltäkään jäänyt huomaamatta mikä on ollut lempitakkini ja laukkuni nämä viimeiset viikot? Tämä Andiatan täysipitkä takki ja Phantom ovat olleet ne alkuvuoden käytetyimmät jutut. Ja niin, samaa sarjaan voidaan laittaa nämä nilkkurit. Niin kauan kuin maassa on lunta, niin kävelen näillä. Toivottavasti en siis liian pitkään…Tämä takkihan on oikeastaan täydellinen kevääseen ohuen vuoren ansiosta, joten odotan niitä päiviä, kun voin yhdistää sen tennareihin ja kevyempiin kenkiin. Nyt olen vetänyt sen niskaan niinä päivinä, kun tiedän, että liikun autolla ovelta ovelle. Tällä ei nimittäin missään pakkasessa tai viimassa kovinkaan kauan pärjää. Tässä siis yksi syy lisää odottaa kevättä…Kevään aikana kenkävalikoimaani on pakko kartoittaa ja hakusessa ovat ainakin loaferit ja uudet tennarit. Onneksi & Other Stories avasi ovensa Helsinkiin, sillä tämä ketju on yksi suosikeistani ja etenkin heidän kenkämallistonsa on loistava.
Ja hei hyvää maaliskuun ensimmäistä kaikille – tästä se lähtee!
I'm sure you've noticed that I've been wearing this coat and bag a lot since I got them. They are definitely my favorites at the moment, even if the coat is more suitable for the upcoming spring season. It's not really a winter coat but I've still been wearing it on those days when I know I'll be moving around in a car (which is most days). But I can't wait to wear it properly when the weather warms up and then I want to combine it with sneakers and pointed loafers. I still need to find pointed loafers, so the search is on. I'm so happy & Other Stories opened their doors in Helsinki, as it's one of my favorite stores. They also have a great shoe collection, so hopefully I'll find something from there.
Happy 1st of March everyone!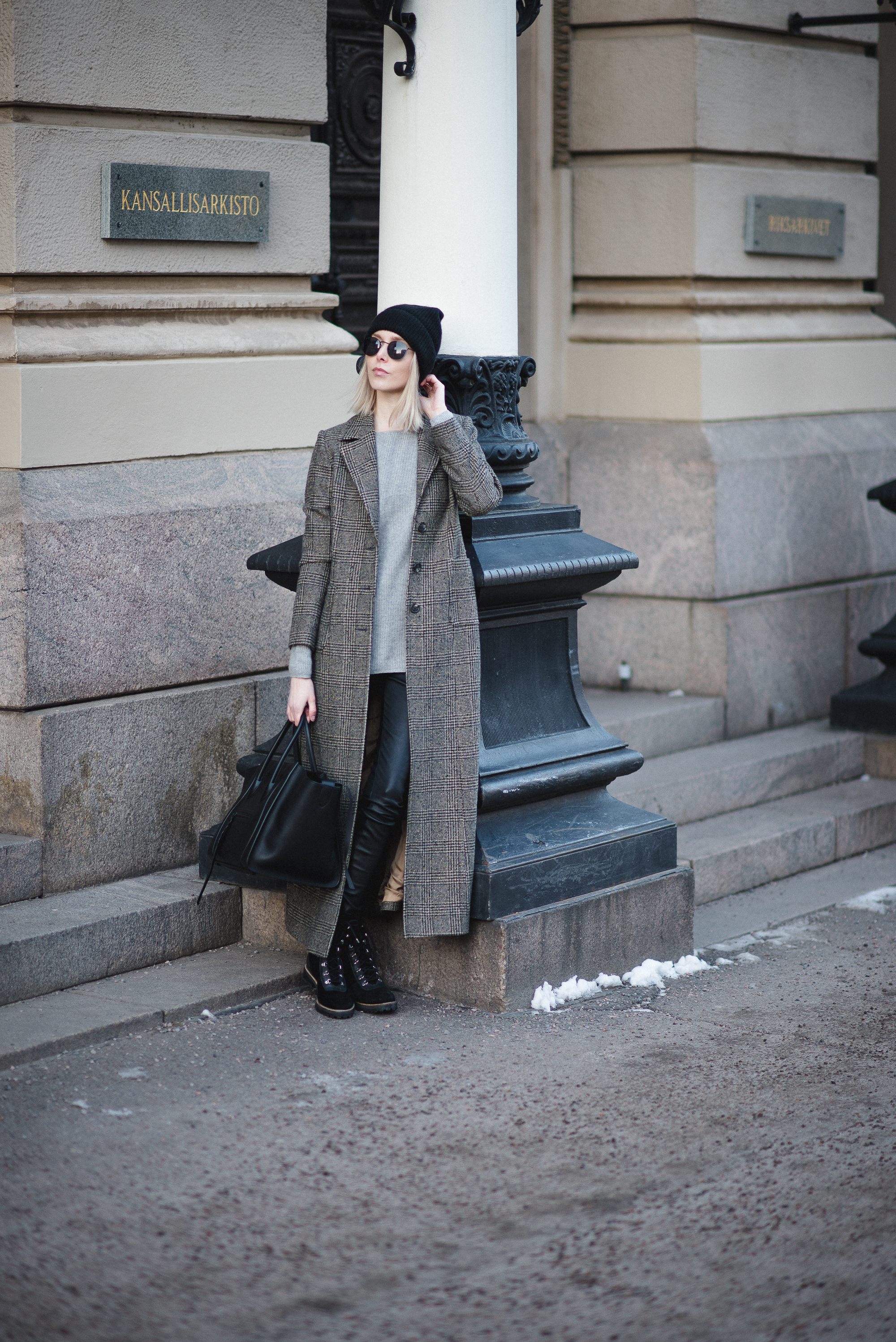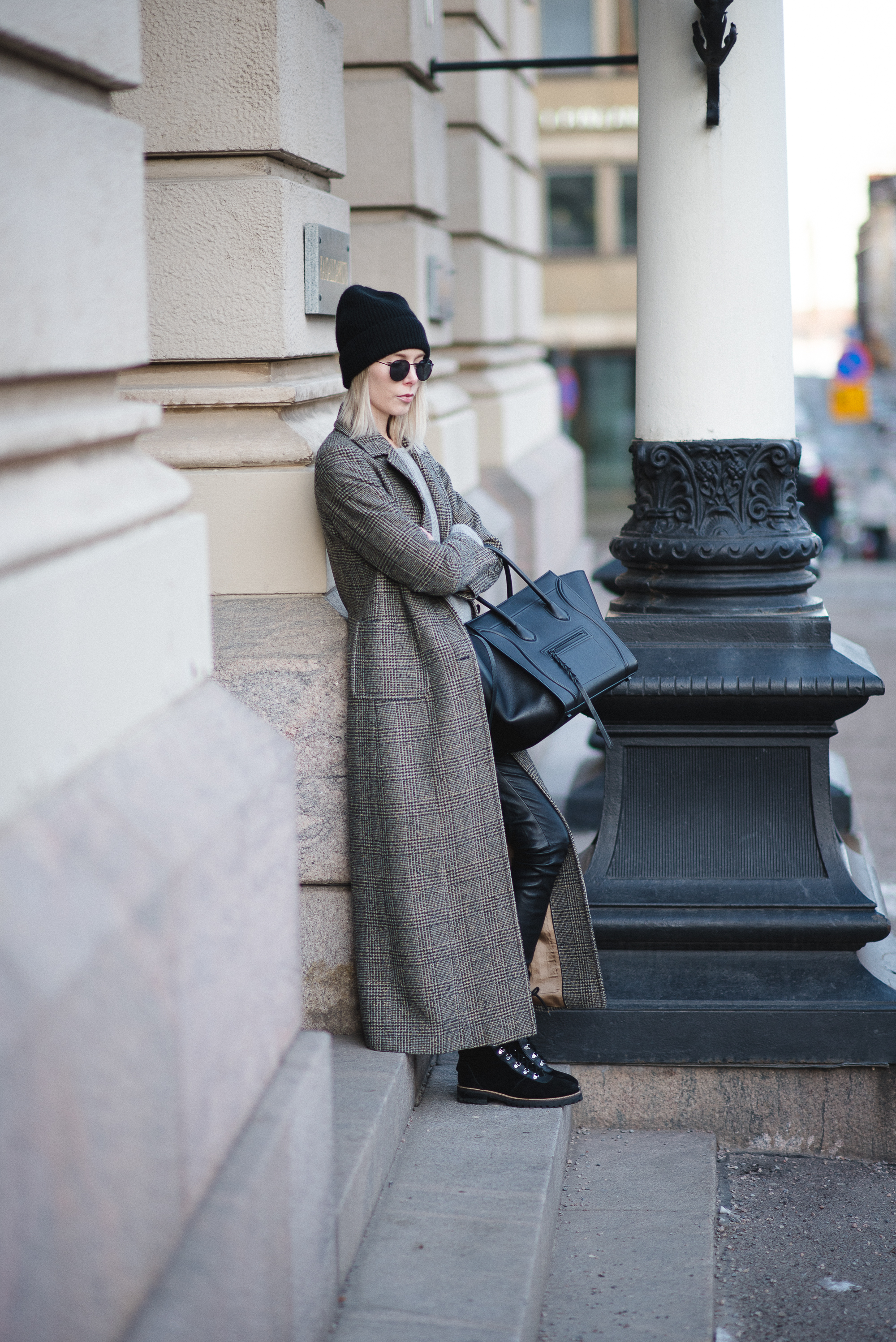 Photos / Thomas D.
Coat / Andiata*
Knit / Cashmere Polo Club (similar here*)
Leather pants / Andiata* (similar here*)
Beanie / & Other Stories (similar here*)
Boots / H&M (similar here*)
Bag / Céline
*Commercial links/Gifted.
Save
Save
Save
Save
Save
Save
Save
Save
Save
Save
Save
Save
Save
Save
Save
Save
Save
Save
Save
Save
Save
Save