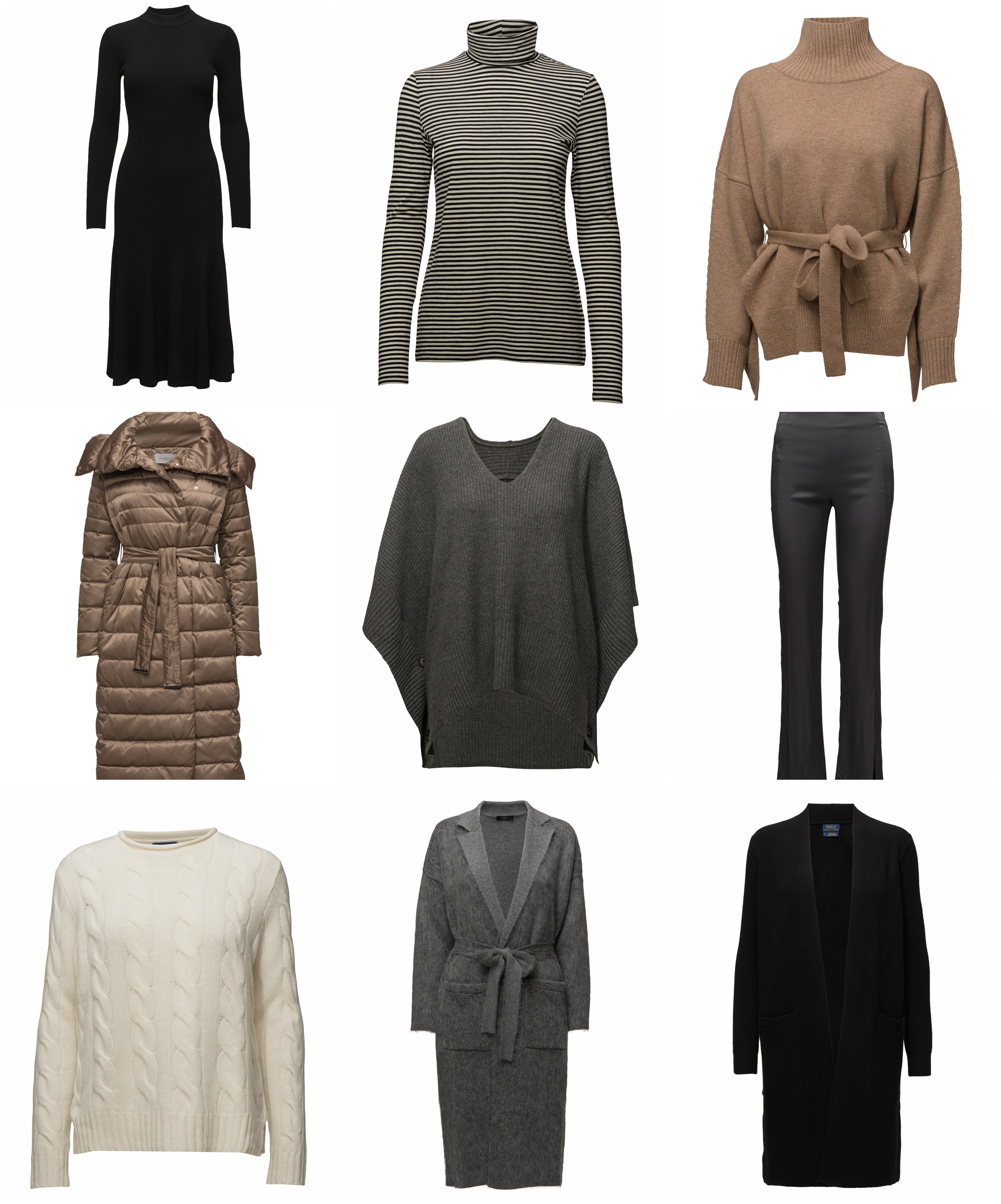 Merino wool dress / Ralph Lauren   Wool knit / Marimekko   Knit / French Connection
Coat / Marella   Poncho / Ralph Lauren   Trousers / Mango
Knit / Ralph Lauren   Cardigan / Weekend Max Mara   Cardigan / Ralph Lauren
Toivottavasti teillä on ollut kiva viikonloppu? Eilen haahuilimme poikaystäväni kanssa keskustassa ja kävimme testaamassa Via Tribunalin pizzat. Oli kyllä kaiken hypen arvoinen mesta ja ruoka erinomaista! Ei ihme, että piti oikein jonottaa pöytää. Illaksi menimme sitten Espooseen ystäviemme luokse, eli ihana viikonloppu takana. Tänään olisi vuorossa tehdä vähän töitä ja nauttia näistä reiluista plus asteista ulkona. Rauhallista sunnuntaita kaikille!
I hope you enjoyed the weekend so far? Yesterday we tested a great pizza place in the center of Helsinki called Via Tribunali and the food was so good. A big recommendation! In the evening we went to our friends place in Espoo and today I'll try to get some work done for next week…Some outfit posts in the making!
Have a great Sunday!
*Commercial links/Mainoslinkkejä.
Save
Save
Save
Save
Save
Save
Save
Save
Save