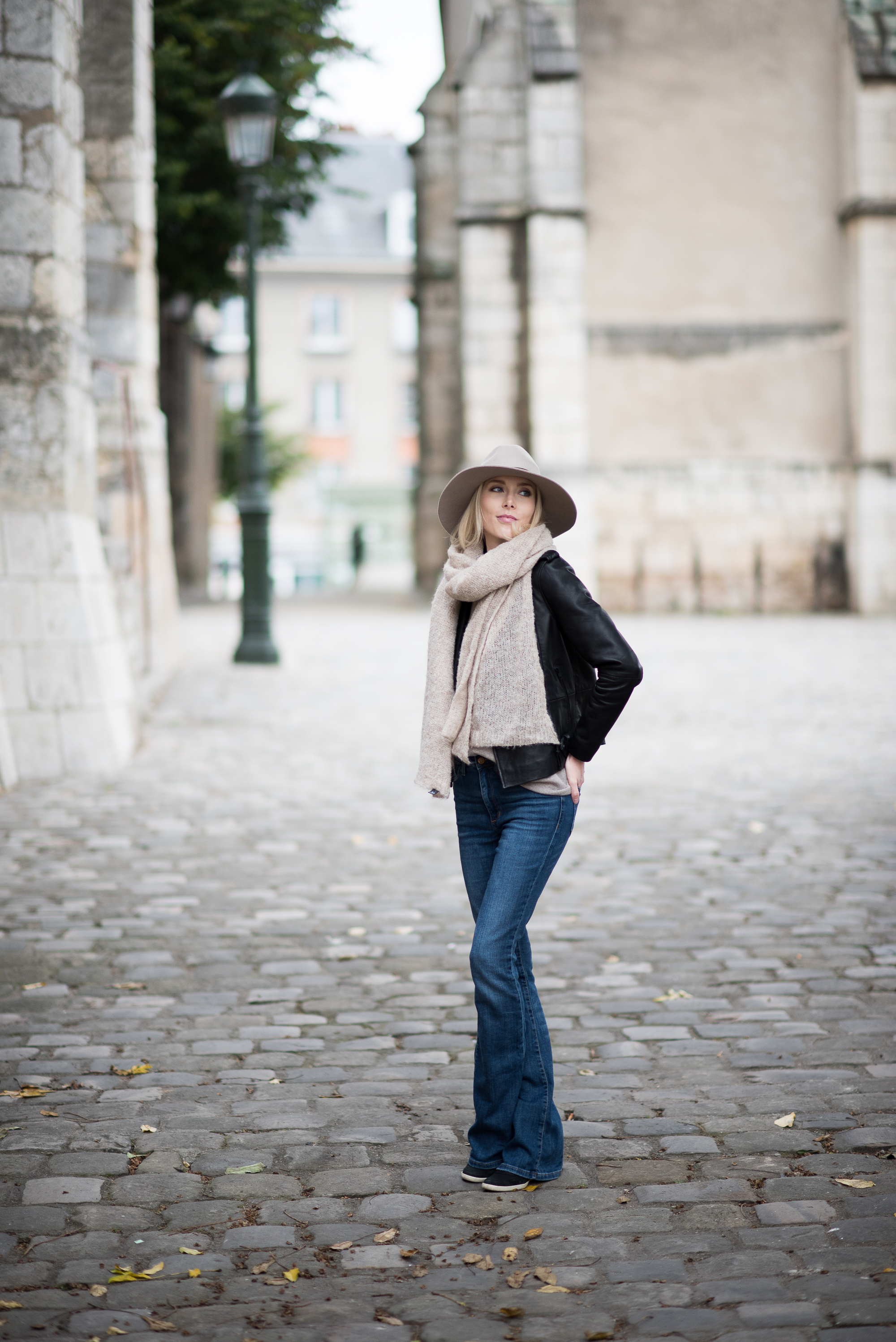 Takana on harvinaisen rentouttava viikonloppu nauttien ihanista ilmoista! Eilen illalla olimme iltakävelyllä metsässä ja ulkona oli vielä seitsemän aikaan +19 astetta. Tuntui niin ihanalta ja vielä kun ilmassa tuoksui kuitenkin se syksy. Niin parasta! Toivoisin, että aika pysähtyisi nyt tähän ja seuraavaksi hypättäisiinkin suoraan kevääseen. Tosin joulukoristeet kaupoissa muistuttavat siitä, että talvi on vielä edessä, mutta sitä suuremmalla syyllä näistä päivistä pitää nauttia täysillä. Eikö ole muuten hullua, että lokakuun alussa kaupoista löytyy jo joulukoristeita? Rakastan kyllä joulua, mutta en kuitenkaan halua kyllästyä siihen ennen itse aattoa, heh.
Syksy on pukeutumisen suhteen lempivuodenaikana juuri sen takia, että voi käyttää näitä muhkeita huiveja ja muita syksyisiä asusteita. Balmuirin Lombardia-hatut ovat aivan täydellisiä malliltaan ja tämä vaaleampi väri on mielestäni niin kaunis. Alkuun mietin, että beige ei sovi ihoni värin kanssa erityisen hyvin yhteen, mutta tässä mallissa tuo beige on juuri sopivan kylmä sävyltään, jolloin se toimii hyvin. Kivaa vaihtelua nämä vaaleammat värit muutenkin omassa pukeutumisessani!
Illemmalla tulossa juttua laukuista (taas), sillä olen nyt rajannut mielessäni vaihtoehdot kahteen. Yritän tällä viikolla ehtiä Pariisiin sovittamaan niitä livenä, mutta tästä lisää myöhemmin. Energistä viikkoa kaikille!
I had the most relaxing weekend enjoying the amazing weather! Hope you had a great one as well? Yesterday evening we took a walk in the forest and the temperatures were still +19 degrees. Not bad at all! I actually wish time would stop (weather wise) here and next we would jump straight into Spring. But the Christmas decorations in stores are a reminder of the approaching winter. But isn't it crazy that some stores are already selling Christmas decorations at this time? I mean I love Christmas, but I don't want to be fed up with it before it's actually here, heh.
Why I love Fall so much is because I can wear my beloved accessories. I love this Lombardia hat from Balmuir and wouldn't mind having it in every color. The shape is just perfect! I also thought the color would not work with my light skin, but in fact the beige is the right colder tone, which makes it perfect for my light features. And isn't it nice seeing something else than the usual black and grey on me?
Tonight I'll share some thoughts about bags (yes, again), as I have narrowed down the options down to two. This week I'll try to go to Paris to try them on, but more about this later. Have a great start to this new week everyone!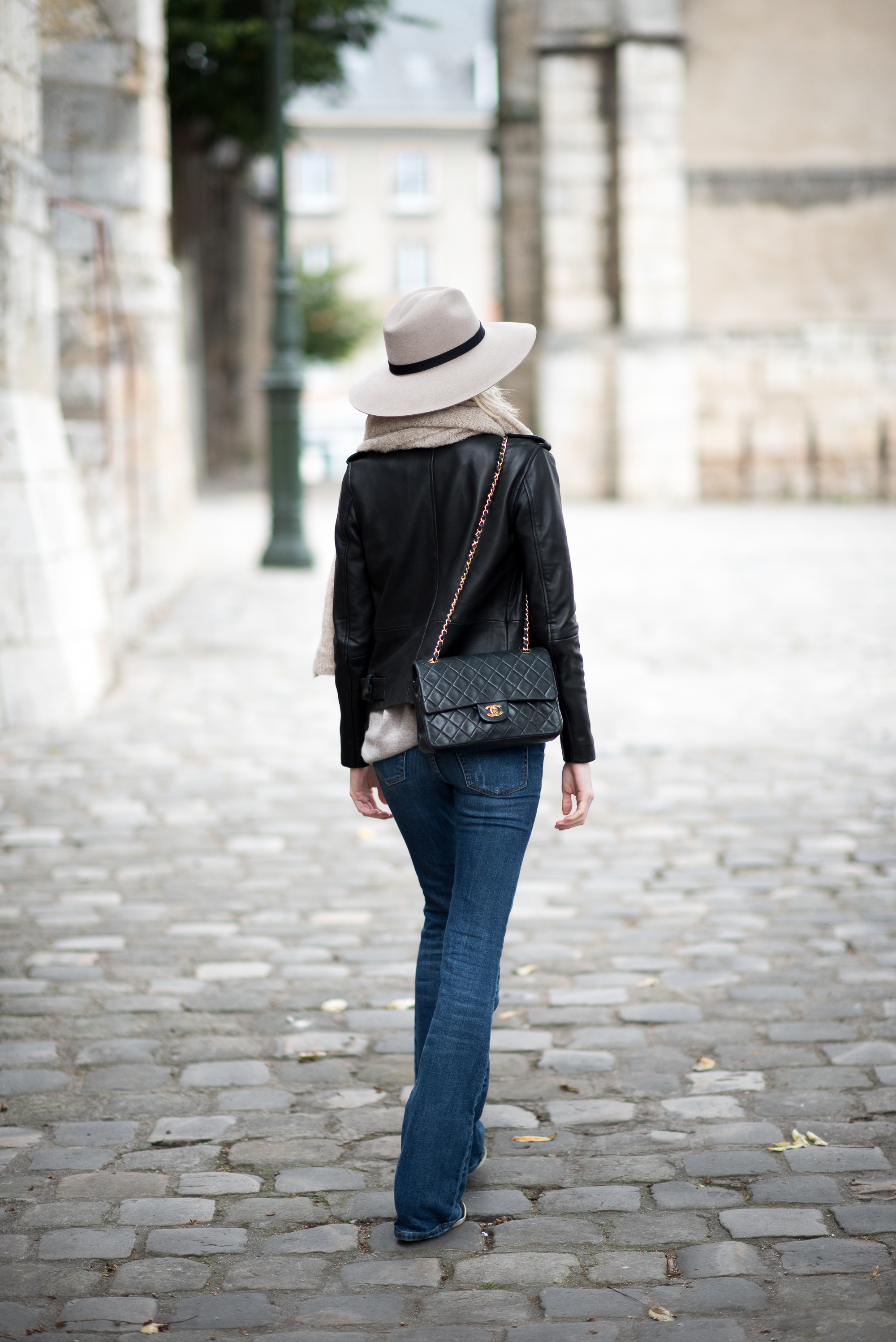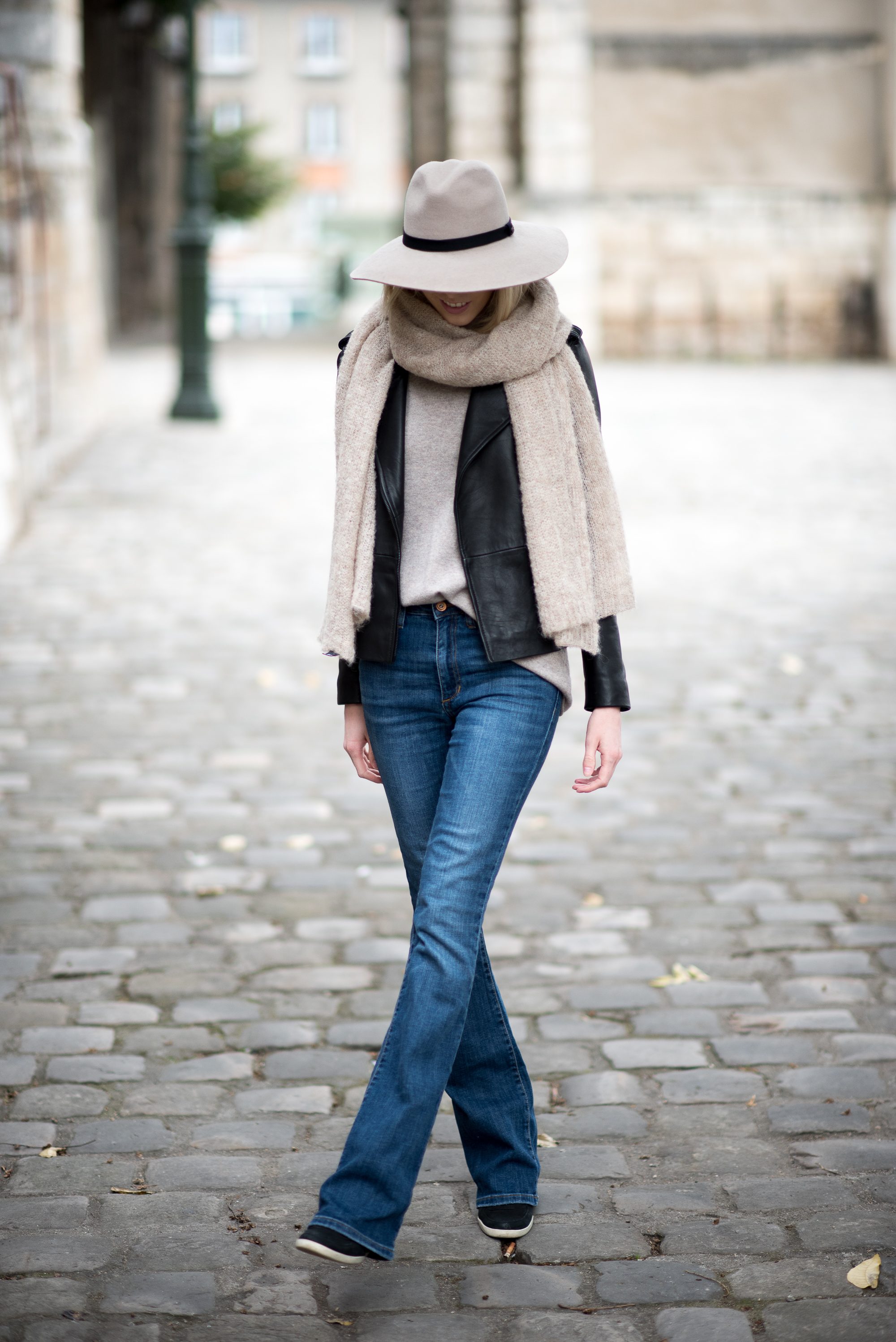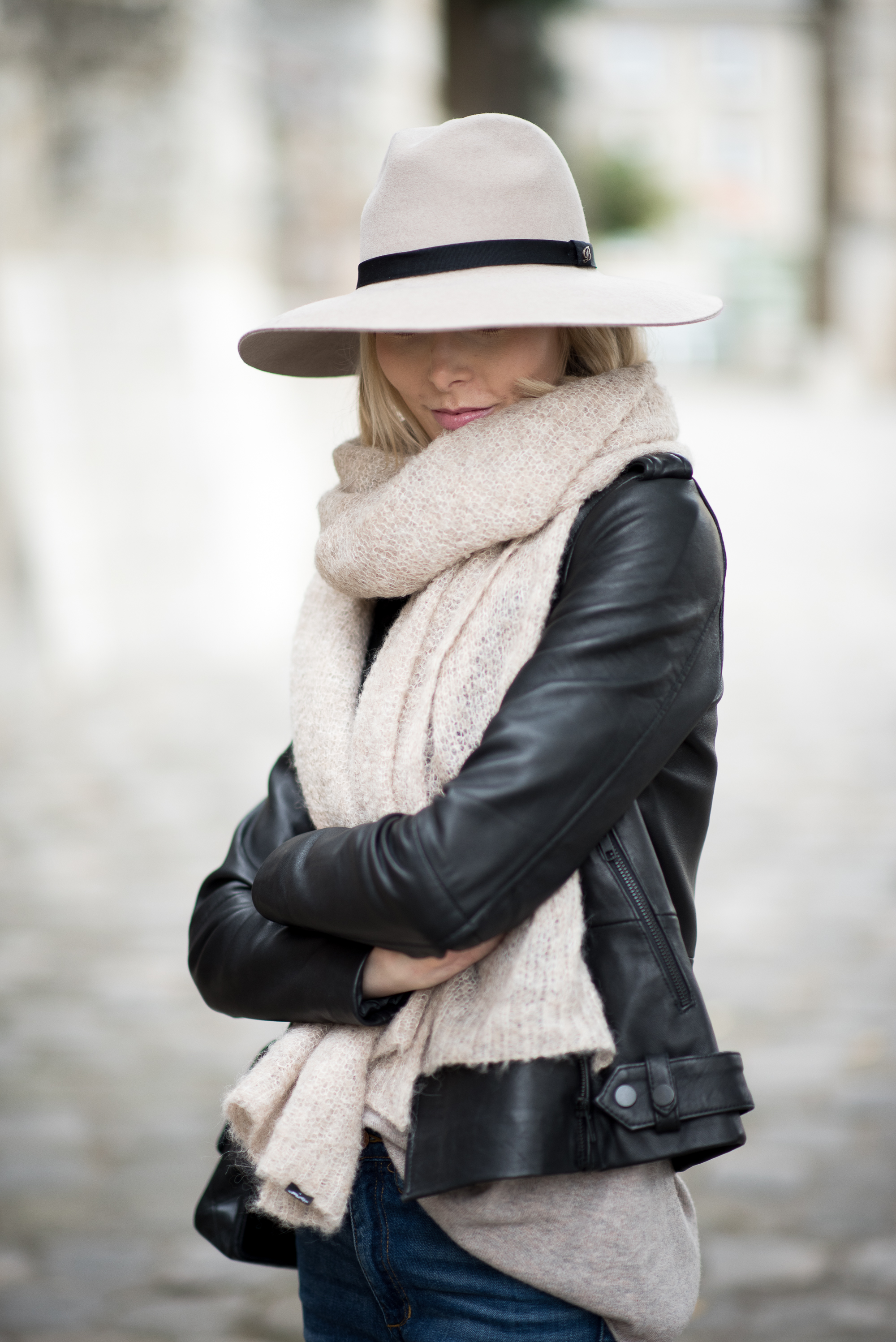 Photos: Thomas D.
Leather jacket / Selected Femme (similar here*)
Knit / Andiata* (similar here*)
Jeans / Mango (similar here*)
Sneakers / Paul Green
Hat / Balmuir*
Scarf / Balmuir*
Bag / Chanel
*Commercial links/Gifted.
Save
Save
Save
Save
Save
Save
Save
Save
Save
Save
Save
Save
Save
Save
Save
Save
Save