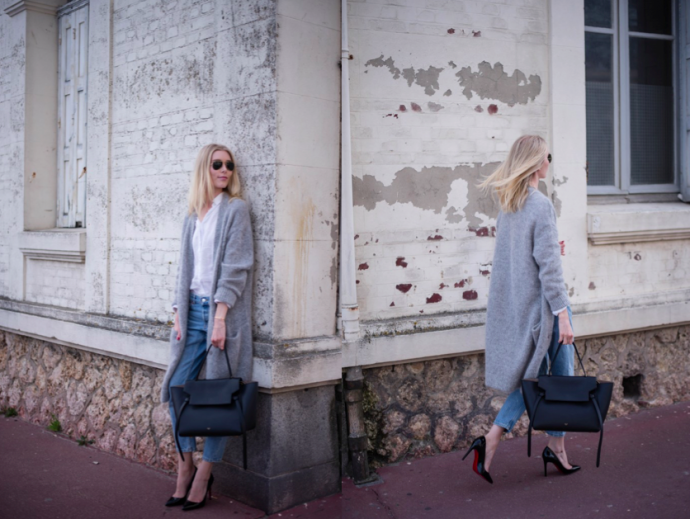 1. Grey long knit (here)
[dropcap custom_class="normal"]Heinäkuu oli harvinaisen hiljainen kuukausi asukuvien suhteen. Tuntuu kyllä hullulta ajatella, että edellinen kuukausi oli sitä hirmu-helteiden aikaa, mutta sitä ei näistä asuista huomaisi. Vedin mohairneuleen jopa kaksi kertaa päälleni. Mitä ihmettä. Muistan kyllä, että asuinspiraationi oli täysin nollissa ja ulkona oli niin kuuma, että vasta illemmalla uskalsi raottaa ovea.[/dropcap]
Oma suosikkini näistä on tuo Deauvillessa kuvattu ensimmäinen asu. Siellä oli vielä ihanan raikas ilma, mutta heti kotiin palattuamme saimme vain unelmoida viileämmistä päivistä. Muistan tuosta raitapaita-lookista sen, että kuvaamisen jälkeen menimme istumaan iltaa ystäviemme kanssa. Olin siis meikannut hieman normaalia enemmän ja kuvausten aikana meikit valuivat pitkin naamaa. Olin sitten varsin hehkeänä illanistujaisissa maski pitkin poskia, heh.
Helle ja muutto veroittivat heinäkuun asukuvasaalista, mutta mikä näistä kolahti teihin parhaiten?
July was a slow month when it came to outfit posts. The main thing I remember about July was the crazy heat in France. That's why it's a bit funny that last month I still managed to wear one of the heaviest knits I own. And not only once, but twice. Only I can manage that, heh. I also remember that my outfit inspiration was lacking and the heat made me want to spend my days in an ice cold shower. I think the heat made me a little crazy and I forgot about everything else and just tried to survive. I'm a girl from the north after all. I definitely wasn't designed for the warm weather! Luckily I made my escape to cool Finland…
My favorite look of last month was the first one. I love wearing high heels with knits. I think it always looks casual, yet chic. Exactly what I want from my outfits.
So the heat and moving are my excuses for such a lousy outfit month, but I hope you weren't too dissapointed with the few looks I posted. Which one was your favorite?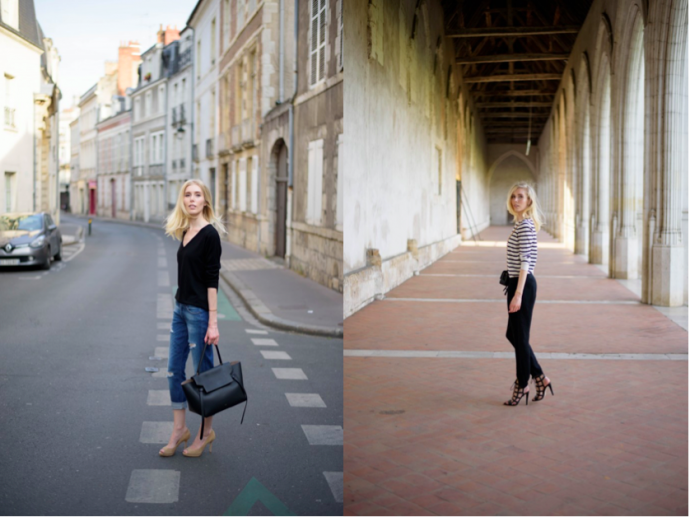 2. Black knit (here) / 3. In the shadows (here)