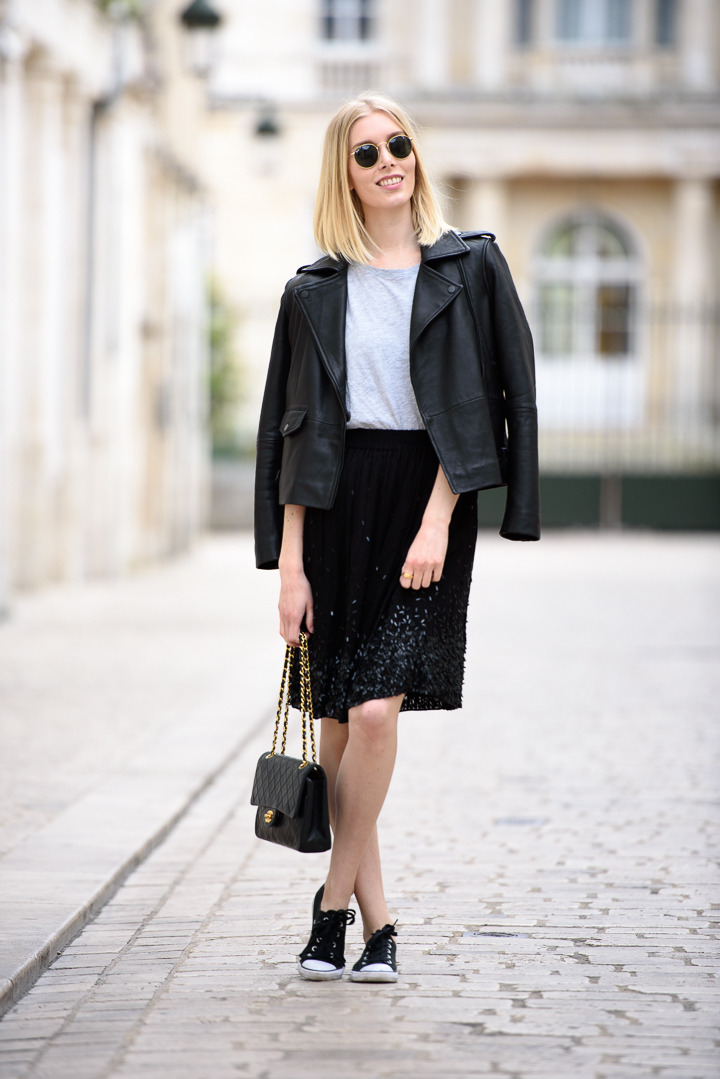 Tämä Andiatan paljettihame näkyi päälläni ensimmäisen kerran talvella ja olin pakkaamassa sitä jo vaatekaapin takaosaan kesän ajaksi, mutta sitten mietin, että miksi en voisi käyttää sitä kesälläkin? Hame on niin kaunis, että olisi sääli haudata se kaapin pohjalle odottamaan viileämpiä ilmoja. Taidan alitajuisesti mieltää paljetit jollain tavalla jouluun liittyviksi (etenkin pikkujoulukauteen), mutta hyvinhän ne toimivat muulloinkin. Hame on itsessään sen verran juhlava, että halusin yhdistää sen arkisesti tennareiden ja perus t-paidan kanssa. Mielestäni tämä kombo toimii varsin hyvin! Mitä mieltä te olette?
Ihanaa viikonloppua kaikille!
I wore this sequin skirt from Andiata during winter and I was packing it away for summer until I realized that there's no reason why I couldn't wear it now. Somehow I find sequins to be very related to Christmas, but as soon, as I got rid of that image, I was happy to put in on during summertime as well. I think it works, but what is your opinion?
Have a great weekend everyone!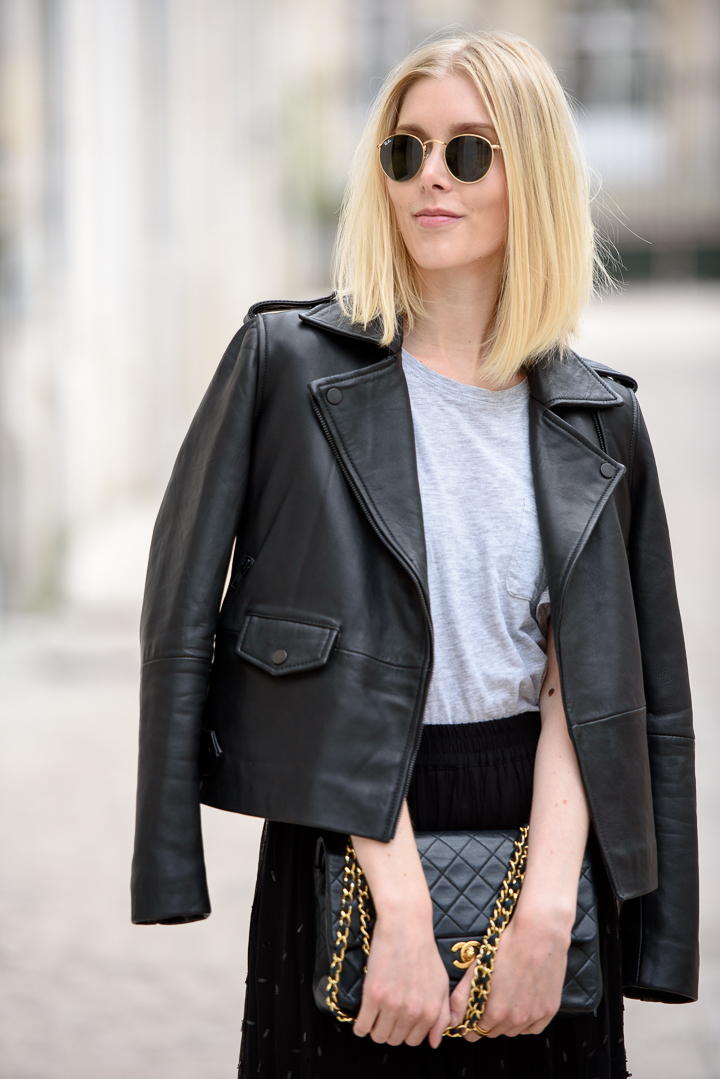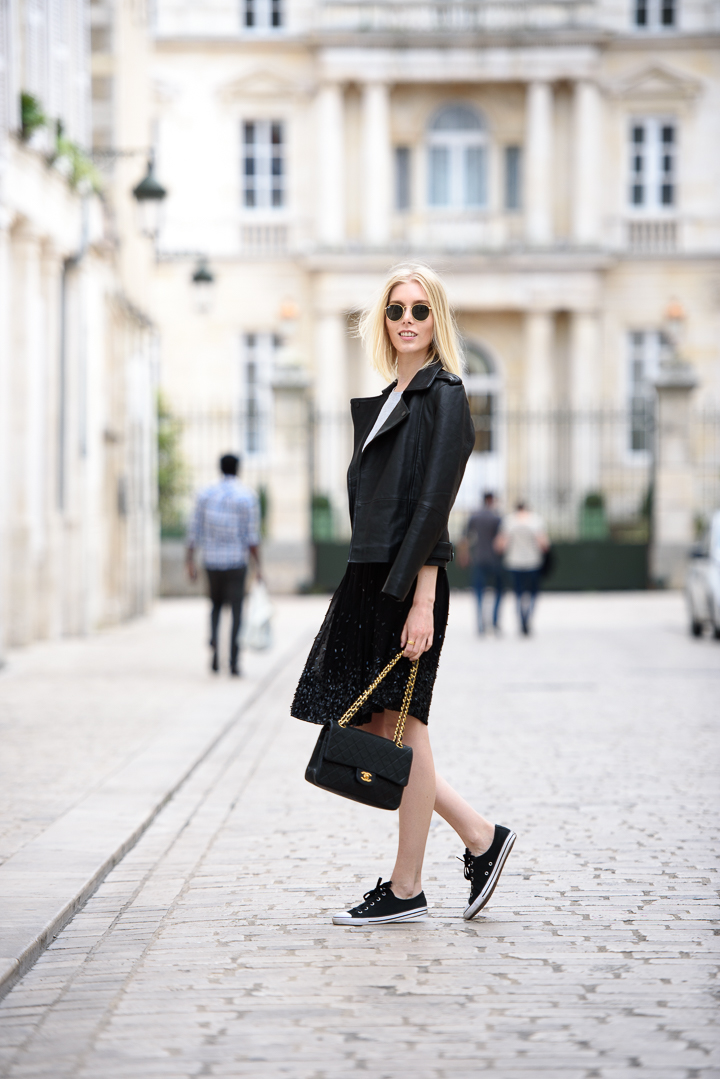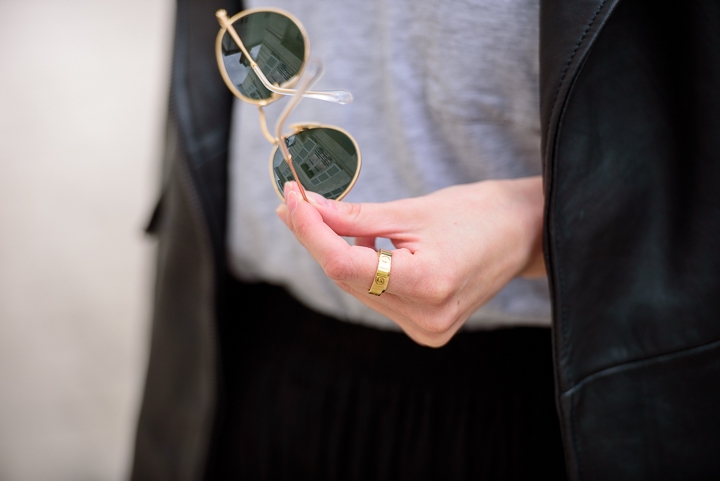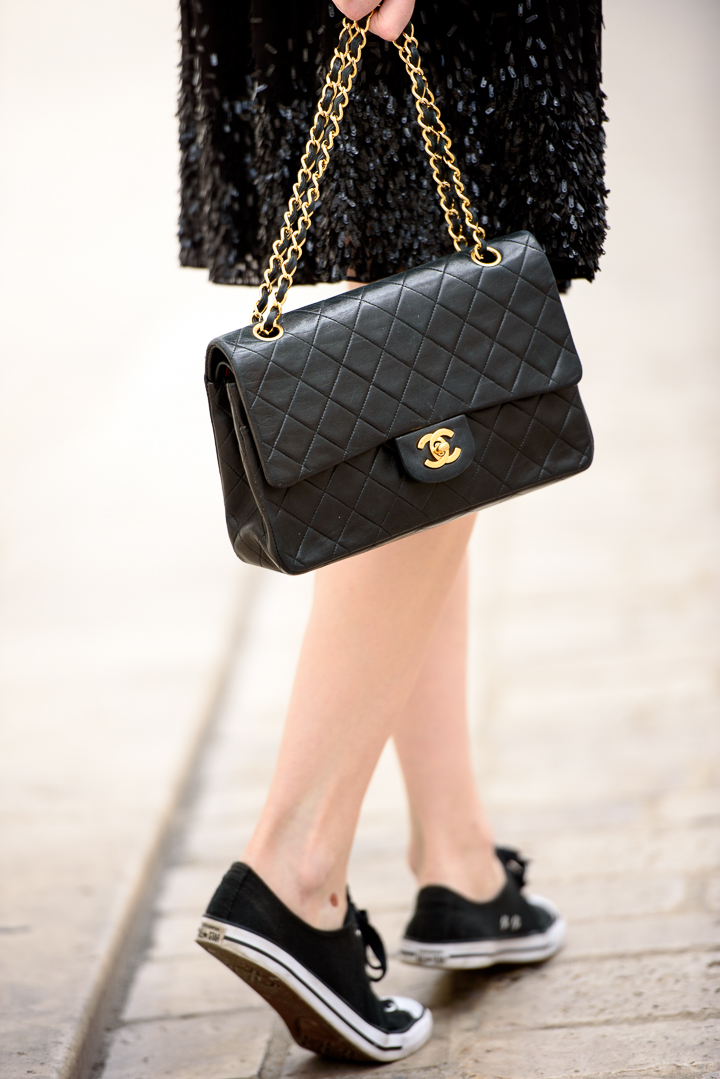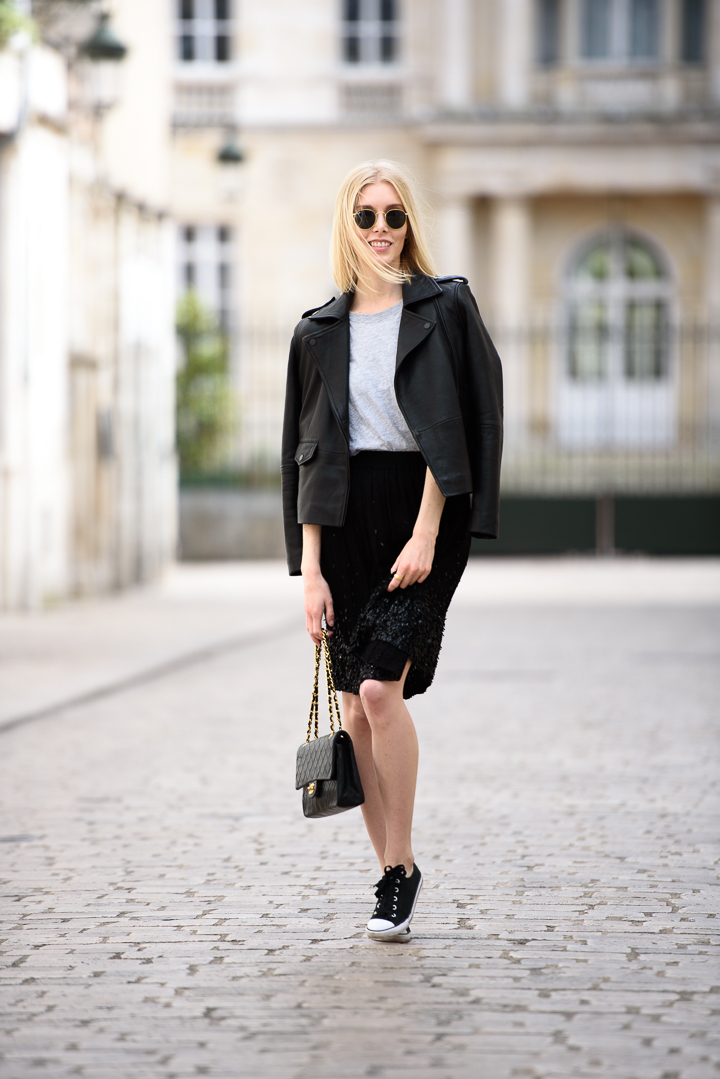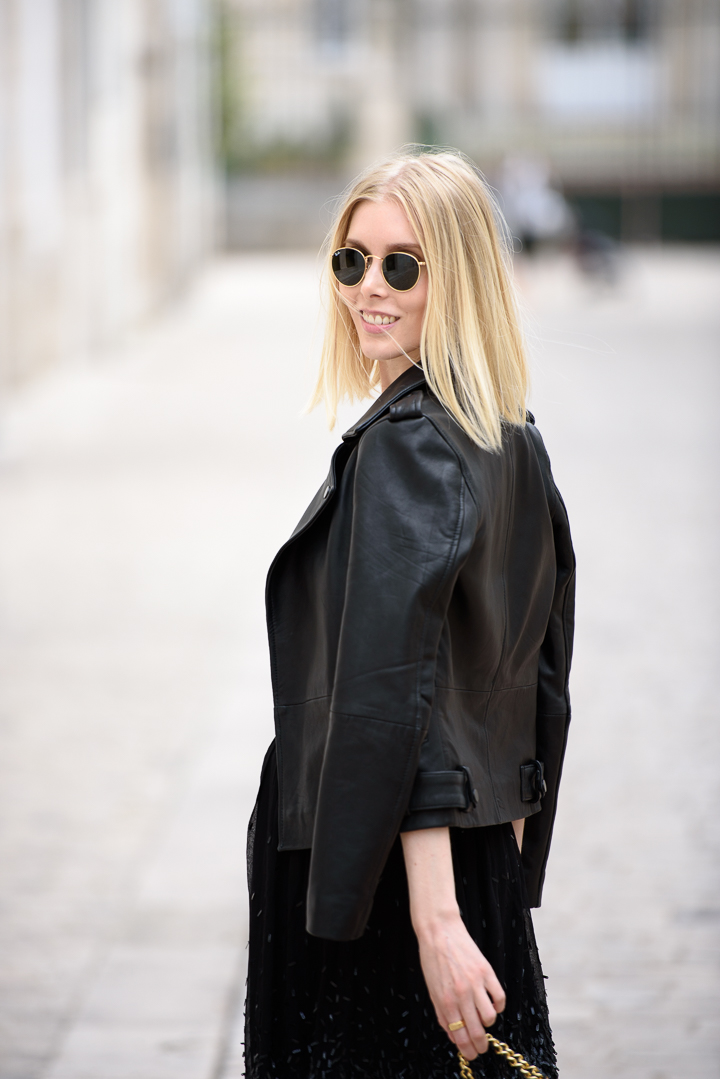 Leather jacket / Selected Femme (similar here*, here*)
T-shirt / Mango (similar here*, here*)
Skirt / Andiata* (similar here*)
Sneakers / Converse*
Sunnies /Ray Ban*
Ring / Cartier
Bag / Chanel
*Commercial links/Gifted.