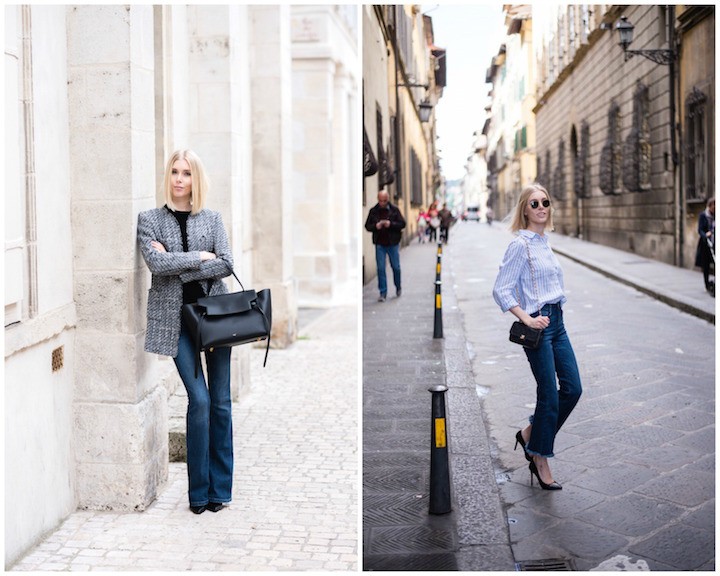 1. The Blazer  /  2.  Blue/White Stripes
Muistan, että toukokuussa oli muutama ihana hellepäivä, jolloin kevyemmällä vaatetuksella pärjäsi hyvin. Muuten toukokuu oli Ranskassa harvinaisen kylmä ja sateinen – aivan niin kuin tämä kesäkuukin. Kauluspaitoihin taisin pukeutua eniten näiden asukuvien perusteella ja kuvista myös näkee kuinka housupainotteista pukeutumiseni on. Joukosta erottuu aika hyvin tuo pitsimekko (mekkoja kun nähdään harvoin päälläni) ja siitä tuli kyllä toukokuun suosikkini. Onneksi pääsen pukeutumaan siihen nyt kesällä serkkuni häihin!
Eli näihin asuihin pukeuduin toukokuussa. Mikä oli teidän suosikkinne?
I remember that we had a few nice warm days last month in France, but also some really cold ones – just like this month, with all the rain and floods. Just by looking at these outfits, I can see that a white shirt and trousers are probably the two most worn pieces in my closet. The lace dress really stands out and it actually turned out to be my favorite look from May. I'm happy I get to wear it also this summer to my cousins wedding!
So these are all my looks from last month – which one was your favorite?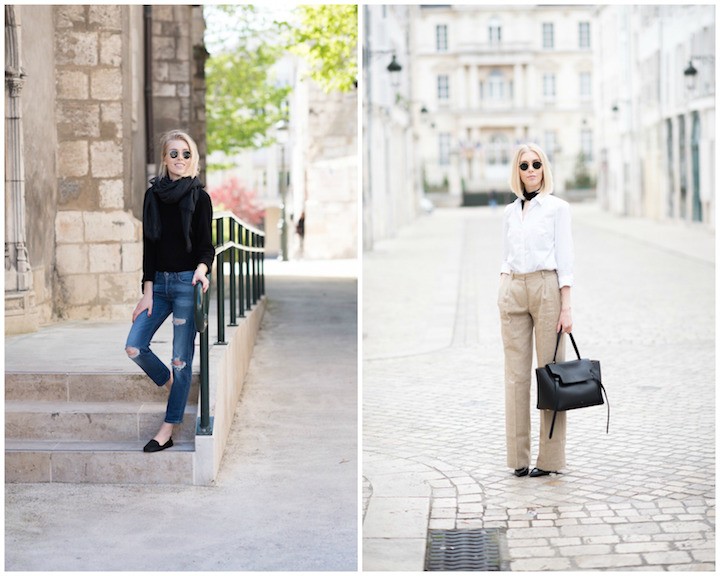 3. Summer Scarf & Slippers  /  4.  Them Pants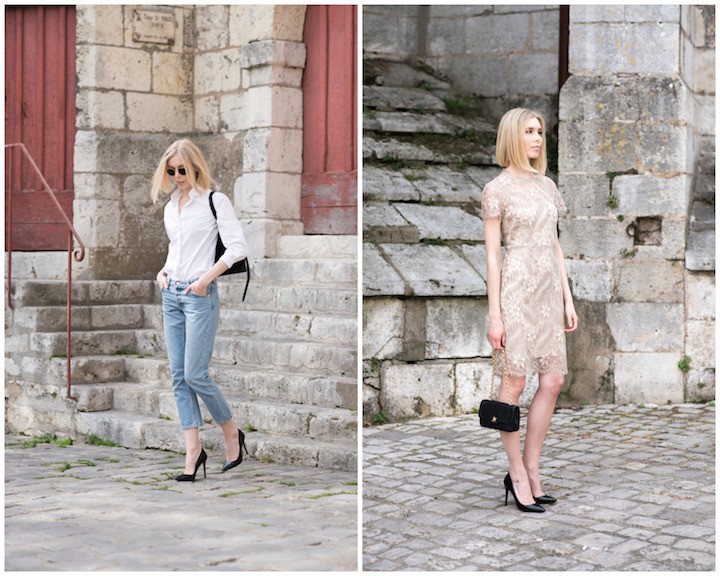 5. The Classics  /  6. Date Night Dress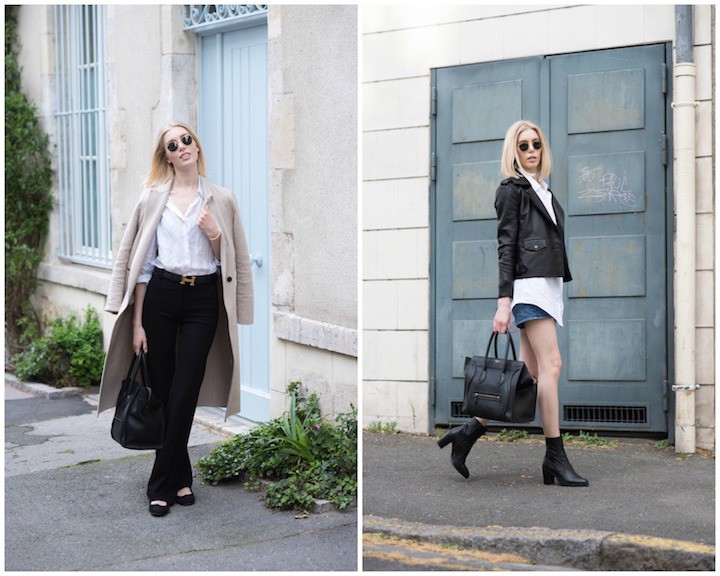 7. Boyfriend Steals  /  8. Bare Legs