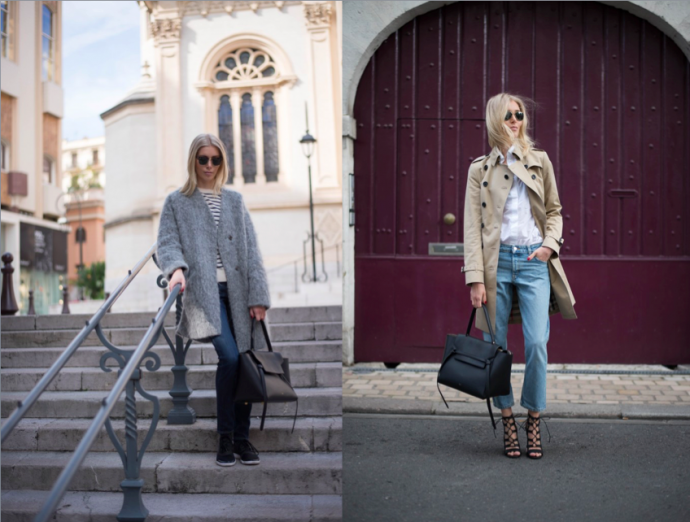 1. Casual in stripes (here) / 2. The classic of the classics (here)
Maaliskuu on nyt takanapäin ja itselläni se vierähti ennätysnopeasti ohi. Luultavasti sen takia, että edellinen kuukausi tuli vietettyä niin Helsingissä, Pariisissa, Orleansissa kuin Monacossakin. Tämä näkyy asuissakin ja Ranskassa oli onneksi viime kuussa ihanan lämmin, joten pystyin pukeutumaan hyvinkin keväisesti. Lämpö on sen jälkeen karannut muille maille, mutta ehdin saada varsinaisen varaslähdön kevääseen. Siksi on tuntunut entistä nihkeämmältä kun trenssit ja kevyemmät vaatteet on joutunut laittamaan takaisin kaapin perälle täällä Suomessa.
Näistä asuista oma suosikkini on asu numero kaksi, jossa pääsin käyttämään ensimmäistä kertaa uutta trenssiäni. Päivä oli silloin muutenkin niin kaunis ja aurinkoinen ja kuvat vievät takaisin siihen tunnelmaan. Toivotaan, että kohta saadaan nauttia samanmoisesta fiiliksestä täällä Suomessakin.
Mikä asu kolahti teihin parhaiten?
Ihanaa huhtikuun alkua kaikille!
[spacer]
March is now behind us and for me it went by so quickly. Probably because I spent last month between Helsinki, Paris, Orleans and Monaco. Now wonder it went fast, heh! Most of these outfits were shot in France and I was lucky as the weather was warm and sunny during most days. Now I've heard it's not that warm anymore, so I had perfect timing.
The weather is Finland has been almost wintery so it seems like a million years that I was walking around in heels and a trench coat. Can't believe that was only last month. But as said, I was very lucky with the weather in France.
What's your favorite look of March?
Happy 1st of April everyone!
[spacer]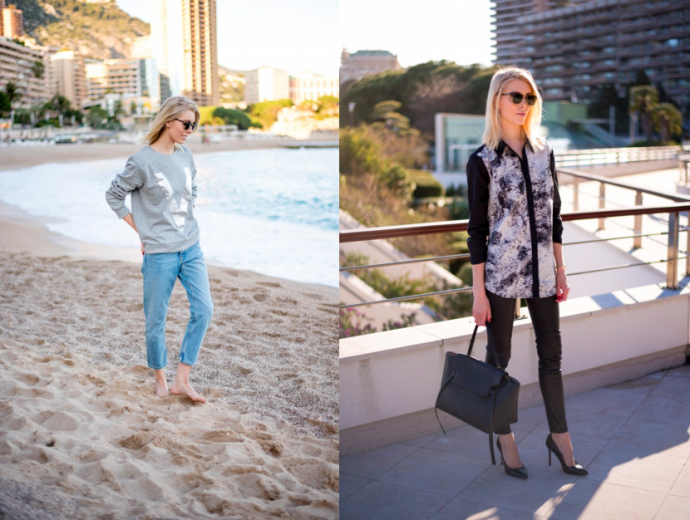 3. Kingston sweatshirt (here)  / 4. Blinding light (here)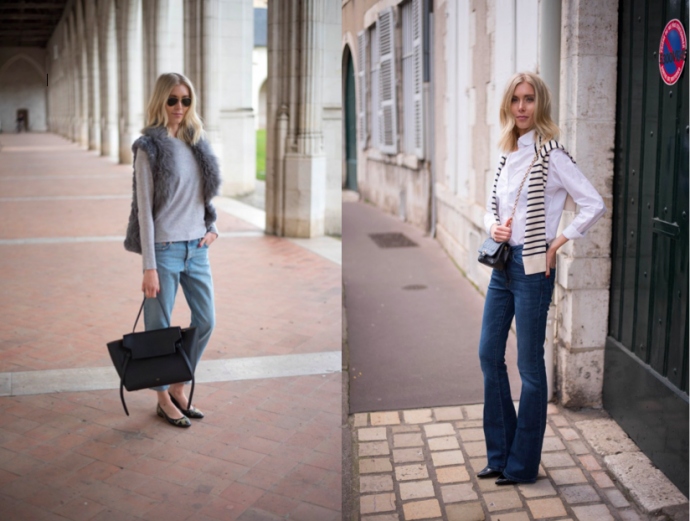 5. Tomboy (here ) / 6. The perfect flared jeans (here)